China 'Energy Revolution' Needed To Meet Soaring Energy Demand And Cut Pollution Problems, President Xi Says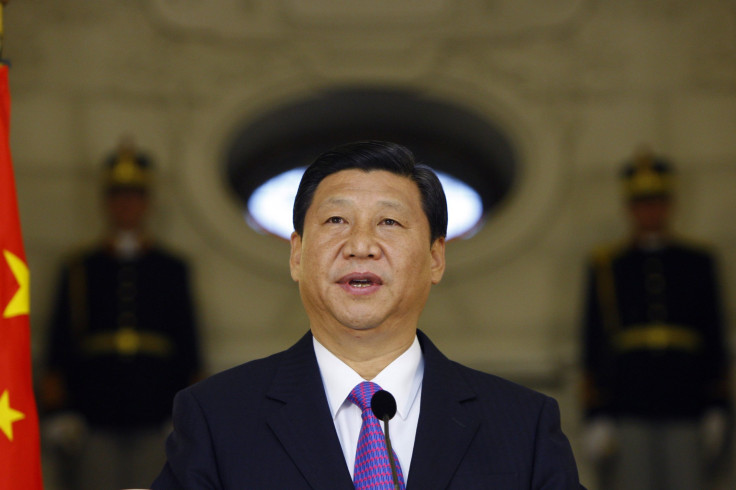 China's top leader is calling for a "revolution in energy" as rising demand for electricity and fuel threatens to exacerbate supply constraints and worsen the country's already crippling pollution problems.
President Xi Jinping said Friday that his administration is working on new guidelines to reform energy production and consumption in the country and will speed up revisions to outdated energy regulations, the official Xinhua state news agency reported.
"To ensure national energy security, China needs to take steps to rein in irrational energy use and control the country's energy consumption by fully implementing energy-saving policies," Xi said, speaking at a meeting of China's top economic policy group, the Office of the Central Leading Group on Financial and Economic Affairs.
China, the most populous country in the world, became the largest global energy producer in 2007, thanks in large part to booming coal production. In 2010, it became the biggest global energy consumer as well, accounting for half of global coal consumption as it increased its dependence on foreign oil and gas imports, according to the U.S. Energy Information Administration, a federal statistics agency.
As part of the energy revolution, Xi called for reducing the country's reliance on coal and ramping up electricity generation from more diverse sources, including natural gas, renewables like wind and solar energy, and nuclear power, which could be expanded with the acceleration of nuclear plant development on the eastern coast. He added that Chinese authorities will place a renewed focus on "clean coal" technologies and upgrading coal plants to reduce pollution, and investing in energy-efficiency measures to reduce energy waste and cap energy consumption.
Shale gas, electric vehicles and energy-efficient building developments will likely define energy innovation in China, Niu Li, an economist at an economist at the State Information Center, a government think tank, told Xinhua. "After the financial crisis, all nations are trying to nurture new energy technologies as a new engine to drive economic growth," she said.
The shift to cleaner sources could ease China's rampant greenhouse gas emissions and air pollution. The country emits more energy-related carbon dioxide than any other nation, about one-fourth of total global emissions. In major cities, thick smog and gray hazes are causing political unrest and public health warnings.
But China is hardly winding down its fossil fuel production. Xi said the new energy guidelines could help China tap its rich oil and gas resources by helping private firms compete with state-owned monopolies and freeing the industry from "vested interests." The sector's "development still lags behind because the industry is, to a great extent, monopolized by just a few large corporations," he said, China Daily reported.
The president also called for China to cooperate more on oil and gas development projects with countries in Central Asia, the Middle East, the Americas and Africa. He noted as an example the recent $400 billion agreement that China signed with Russia to pipe natural gas from Siberian wells to China's main consumption centers.
China's energy stocks gained Monday on news of Xi's energy revolution speech, Reuters reported. PetroChina's Hong Kong listing rose 1.0 percent, while its Shanghai listing ticked up 0.4 percent. China Petroleum & Chemical Corp. added 0.7 percent in Hong Kong and 1.0 percent in Shanghai.
The nuclear sector also saw a boost, causing a rally in related stocks, according to Reuters. Shenzen Woer Heat-Shrinkable Material and Jiangsu Shentong Valve both climbed more than 4 percent on the Shenzhen listing.
© Copyright IBTimes 2023. All rights reserved.