Russia And China Sign Gas Deal Worth $400B During Putin's Visit To China After Negotiating For 10 Years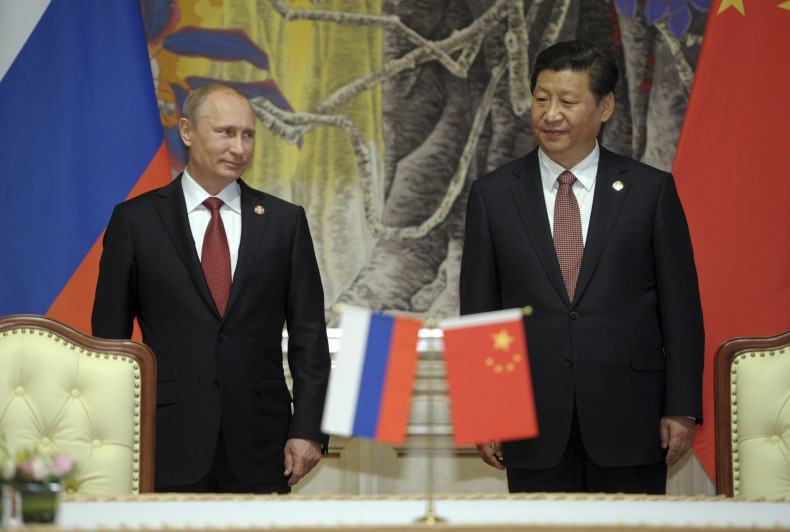 Russia's state-controlled gas company Gazprom signed a long-awaited deal with China Wednesday to supply natural gas to the country using a new pipeline. The deal, which comes after 10 years of negotiations, was struck during Russian President Vladimir Putin's visit to China for a summit.
While European countries are scouting for alternate sources of gas after the fallout with Russia over Ukraine, China beginning in 2018 is expected to receive 38 billion cubic meters of gas per year from Russia under a 30-year contract valued at $400 billion. Gazprom CEO Alexei Miller signed the agreement with Zhou Jiping, chairman of China National Petroleum Corp.
"This is undoubtedly an historic event," Miller said, Bloomberg reported. "This is truly an enormous supply volume."
Amid increasingly tense relations with the West, Putin, who is seeking new markets for Russian oil, arrived in Shanghai on Tuesday to attend the two-day Conference on Interaction and Confidence Building Measures in Asia Summit, whose 24 member nations include South Korea, Thailand and Turkey.
The group, which meets once every four years, was formed in 1992 at the initiative of Kazakhstan but has been considered little more than a discussion forum. Yet, it has grown in significance as Beijing seeks to extend its influence and limit that of the United States, a strategic rival. Ross Babbage, chairman of Australia's Kokoda Foundation, a security think tank, told the Associated Press that the tie between the two nation's is unlikely to produce a real security alliance.
"Alliances are not based on a piece of paper. They're the result of real trust and interaction," Babbage told AP. "There may be some agreements ahead, but in reality, I don't see an alliance emerging."
Both Russia and China are diplomatically isolated and face growing economic and political challenges, making Putin's visit significant as a show of solidarity in certain matters. Russia has been criticized for taking over Ukraine in March and China is embroiled in territorial disputes and grappling with U.S. accusations of cyberspying.
The gas will be supplied to China through a $22 billion pipeline that will link Siberia's gas fields to China's main consumption centers near its coast. The supply of gas is expected to begin in the next six years. Construction costs may be partly paid through advance payments of gas, Bloomberg reported, citing Miller.
In a May 19 interview on Bloomberg Television, Russian officials hinted at the closure of the deal. "It's time we reached an agreement with the Chinese on this issue," Russian Prime Minister Dmitry Medvedev said. "It is very likely that there will be a contract, which means long-term contracts."