Chinese Adviser Announces Plan to Cap CO2 Emissions After US Proposes Power Plant Rules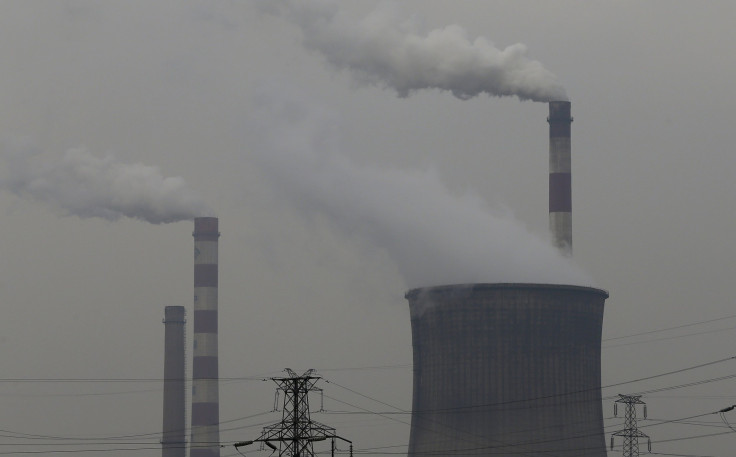 This story has been updated.
China will put an absolute cap on its carbon dioxide emissions as early as 2016, a senior government adviser said on Monday, Reuters reported.
The adviser's announcement comes just one day after the Obama administration unveiled its most ambitious climate proposal yet, and the timing has climate hawks optimistic that a decadeslong stalemate over a global climate treaty could eventually break. China and the United States are the world's biggest and second-biggest emitters of greenhouse gases, respectively.
He Jiankun, chairman of China's Advisory Committee on Climate Change, told a conference in Beijing that China will set a total cap on carbon emissions when its next five-year plan comes into force in 2016.
The country set its first-ever carbon targets in 2009, but the previous target was pegged to the level of China's economic growth—by 40 percent to 45 percent by 2020, compared to 2005 levels—so absolute carbon emissions could still rise as China's economy expanded, according to the Guardian. The new cap means that emissions will be more closely regulated and kept in check. Chinese officials have not yet said at what level the cap would be set, Reuters reported.
He, the government adviser, said that even with the carbon regulations, China's greenhouse gas emissions wouldn't peak until 2030, at around 11 billion tons of CO2-equivalent (up from about 9.5 billion tons today). But even that depends on China dramatically reducing its coal consumption in the next decade and boosting its stock of nuclear power and renewable energy supplies.
He's statement and the U.S. proposal arrive ahead of a U.N. climate change meeting starting on Wednesday in Bonn, Germany. Negotiators from over 190 countries will attend a 10-day round of talks in a process meant to pave the way for a new global climate treaty in Paris in December next year.
Progress on a treaty has long stalled as developed nations like the United States spar with industrializing countries, led by China, over who should take the most aggressive climate action. For climate leaders, the two initiatives signal a potential breakthrough in the rift.
"The Chinese announcement marks potentially the most important turning point in the global scene on climate change for a decade," Michael Grubb, a professor of international energy and climate policy at University College London, told Reuters.
This story has been updated to reflect the fact that a government adviser rather than the Chinese government made the announcement, as was initially reported by Reuters.
© Copyright IBTimes 2023. All rights reserved.