China Home Prices Fall In March As Curbs Drive Buyers Away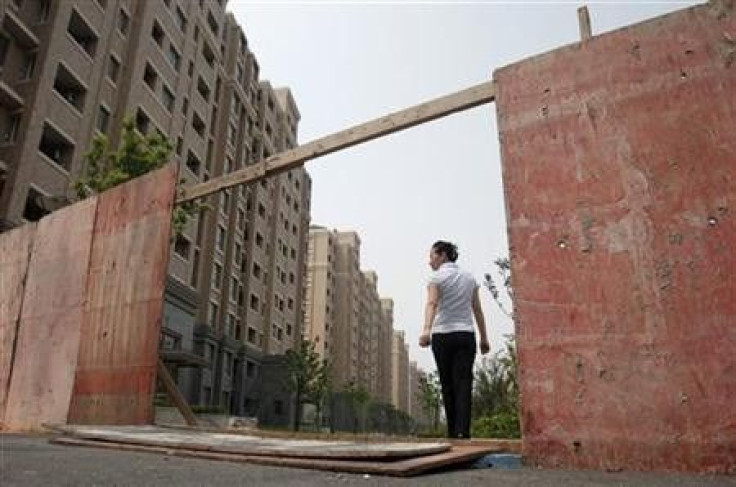 Home prices in China fell in March, indicating that the government's efforts to curb the property market boom are gaining further momentum.
According to data released by the National Bureau of Statistics, new home prices declined in 46 out of 70 major cities. The average price of new homes fell 0.7 percent in March from a year ago, reports Reuters. In its attempt to cool down property market, the government enforced control measures including higher down-payments and home purchase restrictions.
The fall in home prices was mainly due to the price cuts announced by property developers to encourage sales. Also, some commercial banks lowered mortgage rates for customers buying their first homes. As a result, major cities like Beijing, Shanghai, Guangzhou and Shenzhen reported a month-on-month fall in prices of newly built homes.
However, officials have warned that the property prices could go up in the coming months. There are still people out there with plenty of money who are using property as a means of investment and are ready to pay the extra amount to accumulate assets.
While property market is witnessing a cooling effect following government measures to control the home prices, it is hampering the recovery of the Chinese economy.
Faced with a slowing economy and persistent inflationary pressures, China is in a bind regarding its policies for the property sector. Income from land sales and property transaction-related fees has traditionally been a source of revenue for local governments in the country. In March, Premier Wen Jiabao made it clear that the government did not intend to relax its property market controls.
Home sales plunged in recent months as property buyers took to the sidelines in anticipation of further declines in prices. The speed of construction slowed down with sales weakening and inventory of unsold houses increasing. Developments in China's property sector could also impact the commodities market especially given its importance for copper, aluminium and steel.
The large volume of unsold property on developers' books suggests that activity in the construction sector will remain weak even if growth in the overall economy accelerates again. With the fall in property sales, developers are buying less land from local governments.
The World Bank has reduced its forecast for China's 2012 economic growth to 8.2 percent as an indication of the slowdown in the property market.
© Copyright IBTimes 2023. All rights reserved.