China Restricts Messaging Apps, Confirms Blocking Line, KakaoTalk Last Month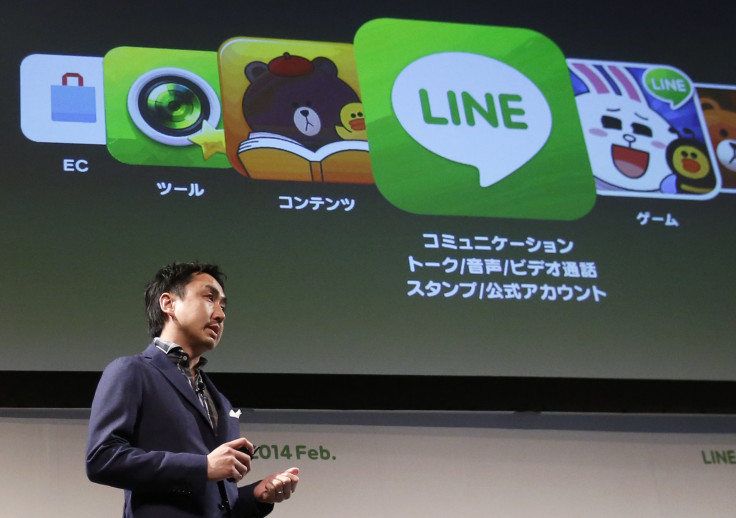 Chinese authorities on Thursday issued new rules for messaging applications, adding that a move to ban popular foreign-messaging services like KakaoTalk and LINE in July was in the interest of national security and to block the unsavory aspects of cyberspace.
The new rules require public-account users to sign up with their real names, and only news organizations and authorized users will be allowed to post political views on public accounts, the Wall Street Journal reported Thursday. The authorities also asked users to "abide by laws and regulations, the socialist system, national interests, the legitimate rights and interests of citizens, public order, social morality and ensure the authenticity of the information they provide," according to the Journal.
The new rules affect users of public accounts on WeChat, a messaging app by Tencent Holdings Ltd (HKG:0700), and the Alibaba Group's (HKG:1688) Laiwang. While Tencent said it would act against "offensive and abusive activities" to ensure compliance, Alibaba declined to comment, the Journal reported.
Until now, KakaoTalk of South Korea and Japan's LINE had faced service disruptions in China, and South Korean officials confirmed on Thursday that Chinese authorities had placed restrictions on the service even as officials from both countries are conducting negotiations on the matter.
The South Korean Ministry of Science, ICT and Future Planning said that Chinese authorities had blocked LINE and KakaoTalk in July, without providing an explanation. Other social media applications, including Facebook Inc (NASDAQ:FB), Twitter Inc (NYSE:TWTR) and Google Inc (NASDAQ:GOOGL) are also banned in China.
"Some of the messenger services in China that spread information linked to terrorists activities were blocked (by the Chinese authority), including Kakao Talk and LINE," the South Korean ministry said, according to South Korea's Yonhap news agency, adding: "Many terrorist groups in China reportedly spread information on how to make explosives while engaging in propaganda activities through the messengers and video-sharing websites, as well as cloud computing systems."
KakaoTalk is available to customers in 15 languages while the chat messenger has nearly 152 million users. LINE, which allows users to make calls and send messages for free, has more than 400 million users.
© Copyright IBTimes 2023. All rights reserved.