China, Russia Enhance Cooperation; Start Joint Military Drill In The Sea Of Japan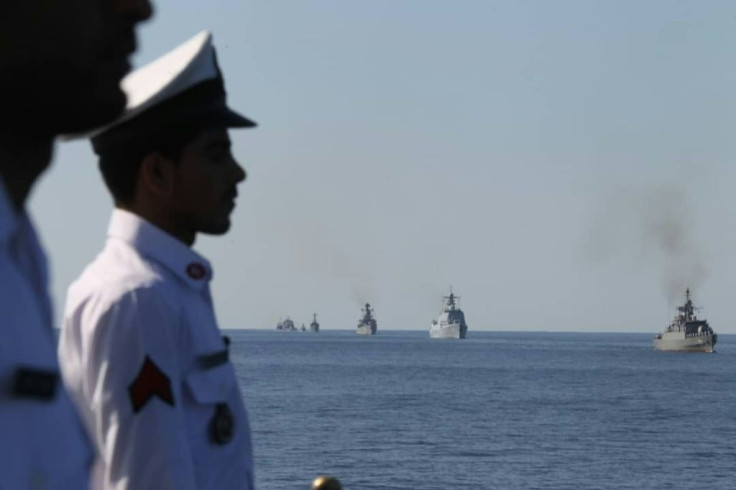 KEY POINTS
China's defense ministry said its joint drills with Russia is aimed at safeguarding strategic waterways
Russian air and naval forces are set to join China-led military drills for the first time
A defense expert noted that China and Russia wanted to counter U.S.'s influence in the region
China is set to conduct a joint military exercise with Russia in the Sea of Japan amid tensions with its neighbors in the Indo-Pacific region.
Reuters reported, citing China's defense ministry, that the "Northern/Interaction-2023" exercise is aimed at "safeguarding the security of strategic waterways" and marks enhanced military cooperation between the two countries.
China deployed its five warships and four ship-borne helicopters from its eastern port of Qingdao Sunday and will rendezvous with Russian forces in a "predetermined area," the ministry said on its official WeChat account.
Russian naval and air assets, including Gromkiy and Sovershenniy warships, are expected to join the military exercise.
According to the Chinese state-run publication Global Times, citing military observers, it would be the first time for both Russian forces to participate in the military drill.
The drills were announced last month by Liu Zhenli, a member of China's Central Military Commission (CMC) and the chief of staff at the Joint Staff Department of the CMC, and Valery Gerasimov, Russia's first deputy minister of defense and the chief of the General Staff of the Russian Armed Forces.
In an interview with South China Morning Post, defense experts said they believe the joint drills are China and Russia's response to the U.S.' close cooperation with regional allies Japan and South Korea to prepare for a potential conflict over Taiwan.
Song Zhongping, a former People's Liberation Army instructor, noted that the Chinese defense ministry had called Tsushima, Soya, and Tsugaru straits strategic maritime corridors.
Song said the U.S. and its allies could use the three straits near Japan to block China and Russia from accessing the Western Pacific.
"In order to break through the possible barriers of any potential risks, it's very important for the PLA and its Russian counterpart to hold regular drills," Song said.
Meanwhile, China and Russia's increasingly unstable relationship with the U.S. are pushing the two countries to cooperate more, according to Zhou Chenming, a researcher at the Beijing-based Yuan Wang military science and technology think tank.
"More isolation of China and Russia will only push the PLA and Russian militaries to conduct more joint military exercises," Zhou said.
In June, China and Russia conducted a joint aerial patrol over the Sea and Japan, the East China Sea, and the western Pacific Ocean.
Russian state-run news agency TASS reported, citing the Russian Defense Ministry, that Russian Tu-95MS strategic bombers and China's Hong-6K strategic bombers participated in the aerial drill.
Two Russian fighter jets and one Chinese jet reportedly supported the air task force during the mission.
The Russian Defense Ministry insisted that the aerial patrol was "in strict compliance with international law" and did not violate any airspace of other countries.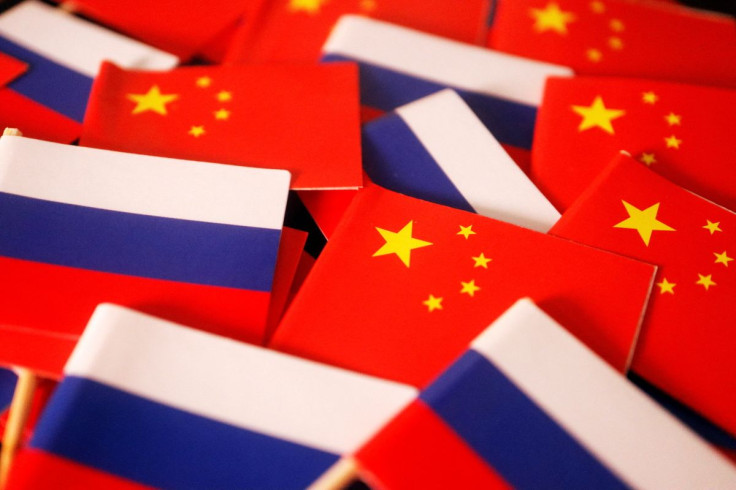 © Copyright IBTimes 2023. All rights reserved.