China Says Its Toll Roads Suffered A $25B Loss Last Year, But Media Question Figures
SHANGHAI -- China's toll roads, which account for almost two-thirds of the country's highway network, suffered losses of more than $25 billion dollars last year, according to the latest official figures. The losses, announced by China's Ministry of Transport, were more than double the $10.6 billion reported the previous year, and the sharp increase has led to some critical comment in the Chinese media.
The Ministry of Transport said the increase in losses was due to a rise in the repayment of loans, which have helped fund the massive expansion of China's road network over the past decade. However, several media commentators questioned whether the losses could be the result of corruption, or alternatively, an official distortion of the figures.
China's toll roads have long been a focus of controversy. Few dispute the massively increased convenience of road travel in China, as the government has made highway expansion a focus of infrastructure spending over the past two decades. The country now has 156,000 kilometers (97,000 miles) of highways, including over 100,000 kilometers of toll roads, according to official figures -- and is reported to have built more than 7,450 kilometers last year alone.
Yet drivers frequently complain about expensive fees -- an inter-city journey can cost more than $100 dollars in toll fees alone, for example, and officials have estimated that such fees make up more than a third of the costs of China's road haulage companies.
And with China's toll roads having reported constantly rising losses for several years, there has been mounting suspicion that their operators, usually companies owned by local governments, may be exaggerating their losses for their own benefit: In theory, road operators are allowed to collect toll fees for 15 years, in order to offset the cost of construction. However state media have reported that operators can apply for an extension to the toll period if they have yet to cover their costs -- and according to some reports this has encouraged them to exaggerate the costs of both construction and maintenance, to prolong the toll period.
The official China Daily reported last year that "many operators have continued to collect tolls even long after recovering their costs and making profits." It noted that the Guangzhou-Shenzhen Expressway had been collecting tolls since 1997, despite recouping more than double its cost of construction in its first 12 years of operation.
Wang Tai, a Ministry of Transport official, told state media however that two-thirds of the latest losses were the result of repayments of loans, adding that road operators' total debts to banks and creditors amounted to 3.8 trillion yuan ($613 billion) by 2014. And some analysts have said it's normal for losses to increase as more roads come onstream, while others have noted that road companies have been affected by the government's decision to ban the collection of road toll fees on some public holidays.
However the fast- growing losses have prompted speculation as to whether they were the result of massive corruption, Shanghai's Dragon TV reported Wednesday, while an opinion piece in Nanjing's Yangtse Evening Post said the figures would inevitably lead to fresh "suspicions that losses are being exaggerated in order to collect fees for longer." The paper asked why, if they were making such big losses, none of China's listed road and bridge operators had ever been suspended from trading on the stock market, and why there had never been reports of workers' salaries not being paid.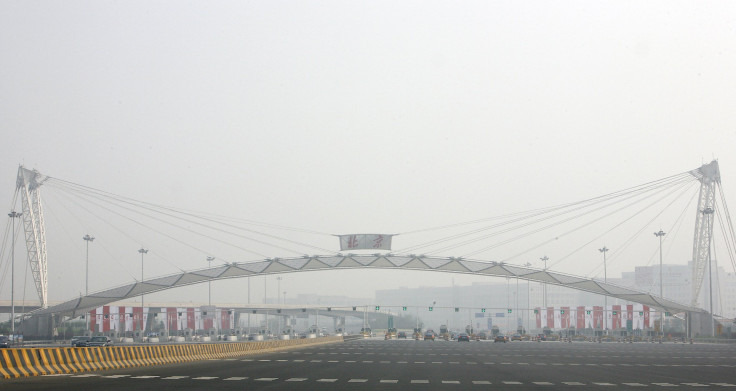 The Yangtzse Evening Post also said that the local transport bureau in the southern province of Guangdong had initially announced a loss of over $460 million last month, before revising the number to a profit of $63 million a couple of weeks later. It suggested that, "in the era of big data," it was very mysterious that so much money could "vanish and then reappear, as if by magic."
The criticisms are a reminder of public suspicion at official statistics. The Chinese government has recently launched a nationwide anti-corruption campaign -- but some of its findings may have only served to increase public skepticism, by revealing waste, corruption and violations of regulations by many major state-owned companies.
The cost of China's highway construction has also risen sharply in recent years, from around $8.2 million per kilometer in 2011, to $15 million in 2013, the head of the Ministry of Transport's highway bureau said last year.
Concerns have also been raised about the safety of China's newly built road network -- particularly following the collapse of an elevated highway access ramp in Guangdong two weeks ago, killing one person and injuring three. An expert on road construction told Shanghai news website The Paper that such problems were likely replicated around the country -- though he said that overloading of trucks was part of the problem.
Observers, however, say that the common overloading of trucks is partly the result of high road-toll fees. Other arbitrary fees sometimes charged by road operators have even led to several reported cases of truck owners committing suicide because they could not cope with the financial burden.
The government announced recently that it would seek to bring more private funding into future road construction, through the use of public-private partnerships. Officials said this would help to improve road quality and bring better service to road users -- though some experts have questioned how easy it would be to attract investors to projects that take a long time to provide returns.
© Copyright IBTimes 2022. All rights reserved.
FOLLOW MORE IBT NEWS ON THE BELOW CHANNELS