China Sends Envoy To Sudans To Promote Peace Talks, Working With US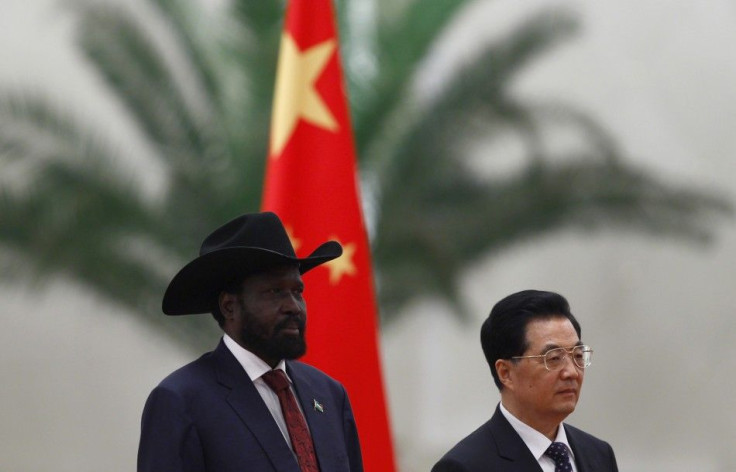 China announced Wednesday that it will send its African envoy, Zhong Jianhua, to Sudan and South Sudan with the hope of brokering peace talks between the two rival nations which have recently been engaged in border skirmishes that threaten to escalate into an all-out war.
Tensions between Sudan and South Sudan ratcheted up over two weeks ago when the South seized an oilfield from the North near the border town of Heglig. Southern forces have since pulled out of Heglig amid international scrutiny, though the North claims they had to be driven out and proceeded to carry out airstrikes on targets in South Sudan.
Sudanese President Omar al-Bashir has rejected engaging in peace talks with the South, while his southern counterpart Salva Kiir described the airstrikes as a declaration of war. China, which has invested heavily in both countries' oil export infrastructures, has urged the two rivals to make peace.
Our special envoy to Africa will soon visit the two countries to continue urging talks, Foreign Ministry spokesman Liu Weimin said, Reuters reported. Actually, he has already gone at the beginning of this year. This is the second time he will go to Sudan and South Sudan to promote talks. China is deeply concerned.
China announced that it is also working closely with the U.S. to bring an end to the longstanding conflict between the two Sudans.
Both of our countries have special envoys who are in very close touch, China's Vice Foreign Minister Cui Tiankai said, Reuters reported. China and the United States are working on the issue through our own channels. We hope Sino-U.S. cooperation on this issue will pay off.
The two African nations formally separated in July 2011, following decades of civil war, and remain in conflict over border disputes and claims to strategic oil reserves.
The South's most lucrative assets are its oil reserves, though being a landlocked country, it has depended on the North's better-developed infrastructure to export its oil.
The recent border fighting has led to a complete breakdown of the oil transport agreement, which threatens to derail Chinese investments in both countries.
South Sudan stopped its 350,000-barrel-a-day oil production in February, refusing to export through the North. An energy-hungry China is seeking to remedy this by investing in an alternate oil pipeline that does not pass through the North.
© Copyright IBTimes 2023. All rights reserved.