China Sets Reduced Economic Growth Target For 2015, As Government Seeks More Sustainable Development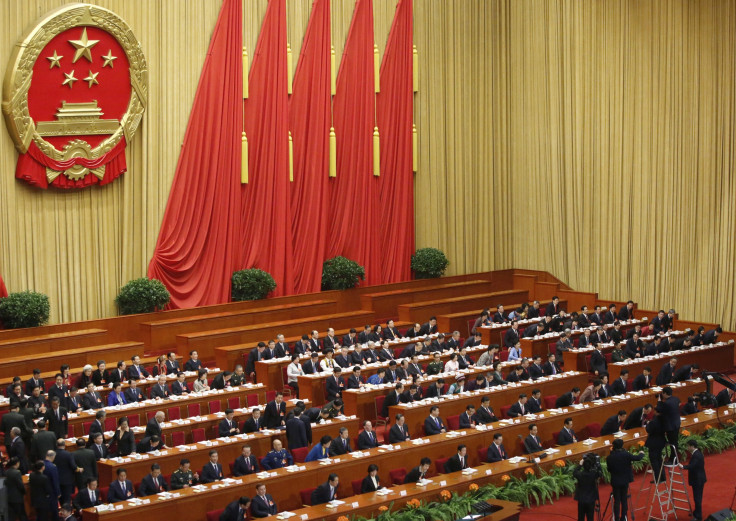 China's government announced a reduced economic growth target of 7 percent for 2015, which was widely anticipated and is seen as signaling moves to transition the country's economy to a lower but more sustainable level of growth.
The announcement was made at the National People's Congress, the annual session of the nation's Communist Party-controlled legislative chamber, by Premier Li Keqiang.
"China's economic development has entered a new normal," Li told the session, a reference to one of the economic slogans pushed by President Xi Jinping.
"Our country is in a crucial period during which challenges need to be overcome and problems need to be resolved. … Systematic, institutional and structural problems have become 'tigers in the road' holding up development," Li added, according to the South China Morning Post.
China's government has been struggling to cope with various problems -- including environmental pollution, corruption, high levels of public and private debt, and a property bubble -- which have resulted from the country's rapid economic development over the last two decades.
The 7.4 percent is the lowest since 1990, when the mainland was hit by sanctions after the Tiananmen Square crackdown. China missed its 2014 economic growth target of 7.5 percent by a small margin.
In his speech, Li also set a consumer price inflation target of 3 percent for the year, down from 3.5 percent in 2014, according to the BBC. He also announced a 10.1 percent increase in military spending -- the lowest increase for defense in five years.
China's premier also added that the government would reform the country's massive state-owned enterprises, move to liberalize its banking system and financial markets, as it seeks to restructure its economy to boost consumption at the expense of exports and investment, Reuters reported.
"Stepping down GDP targets to 7 percent demonstrates the reality of China's potential current growth, and the reality that the Xi leadership is dealing with the problems that come with reform rather than the problems that come with deferring reform through further monetary permissiveness," Daniel H. Rosen, founding partner of the Rhodium Group, an economic research and advisory firm, told the New York Times.
Earlier this year, economists in China told the International Business Times that slowing economic growth in the country was the result of a period of structural change that would help secure longer-term stability in the world's second-largest economy.
Government reforms are seen as seeking to address public concerns, which are increasingly focused on environmental pollution, income inequality, health care and pensions, the Wall Street Journal reported.
© Copyright IBTimes 2023. All rights reserved.