China Shuts Down Internet Sites, Makes Arrests Over Coup Rumors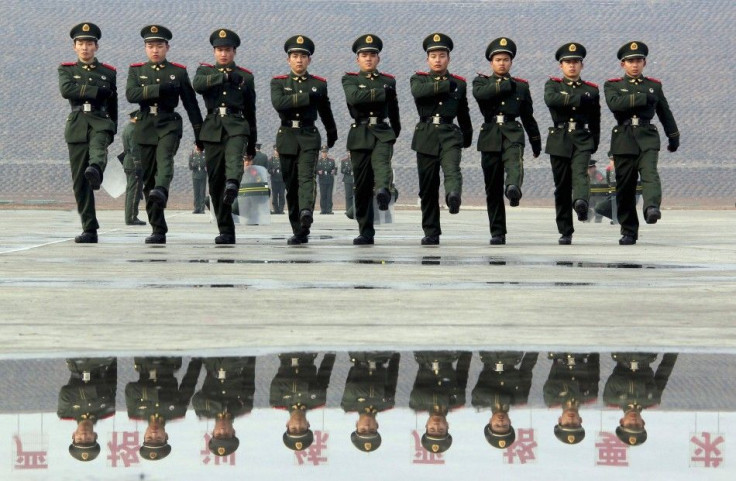 Chinese authorities have shut down 16 websites and arrested six people after rumors of an attempted coup in Beijing spread over the Internet last week, China's state media reported.
A spokesman from China's State Internet Information Office (SIIO) specifically stated that the websites were taken down after posting the message that stated military vehicles entering Beijing and something wrong going on in Beijing, the People's Daily reported.
In addition to the six unidentified people who were arrested, an undisclosed number of people were also admonished and educated, Beijing police said.
Two popular social media websites, Sina Weibo and Tencent QQ -- both similar to Twitter -- have had their comments sections disabled until Tuesday, BBC reported. The SIIO spokesmen said the two sites have been criticized and punished accordingly.
By falsely packaging lies and speculation as 'truth' and 'existence,' online rumors undermine the morale of the public, and if out of control, they will seriously disturb the public order and affect social stability, an editorial in the People's Daily stated.
Political Tensions Surrounding Bo Xilai's Ouster
The recent coup rumors began circulating following the deposition earlier in March of Communist Party boss Bo Xilai, who, as a leftist hardliner, was considered to be at odds with the more moderate reformers in Beijing.
This has created tensions during a crucial period of political ascension, when the next group of Chinese leaders transition into power, which occurs once each decade. The party is, no doubt, clamping down on anything that gives the impression of political instability, let alone rumors of a coup.
The exact circumstances of Bo's removal are unknown, but they involve an attempted defection of one of his former allies, deputy mayor of Chongqing Wang Lijun, to the American embassy.
Bo had previously worked with Wang, who was then Chongqing's police chief, in cracking down on organized crime and rooting out local political corruption.
When Wang entered the American embassy in February seeking asylum, speculation arose that he had uncovered wrongdoing that implicated Bo, and that he needed refuge from local authorities. Wang was denied asylum and presumably whisked away to Beijing for interrogation.
Around this time, rumors began circulating that Wang had uncovered a secret plot by Bo and other party hardliners to wrest power away from party's reformist heir-apparent Xi Jinping.
The Chinese government has been mum on what possible intelligence Wang might have gathered on Bo, if any, nor has it released any information on Wang or Bo's current whereabouts. Bo is presumably being held on house arrest at his living quarters in Zhongnanhai, the government compound in central Beijing.
© Copyright IBTimes 2023. All rights reserved.
FOLLOW MORE IBT NEWS ON THE BELOW CHANNELS