China Slowdown Worsens Nigeria's Economic Woes Amid Buhari's War On Corruption, Boko Haram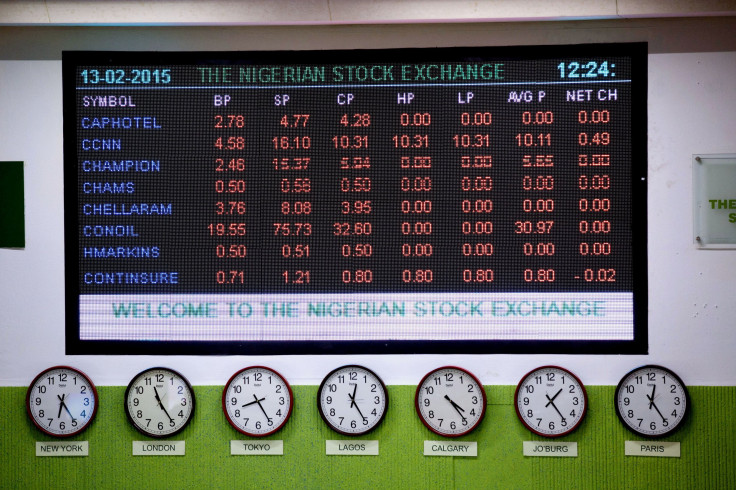 Nigeria's burgeoning economy has slammed on the brakes as a downward trend in crude prices and Chinese economic output struck Africa's richest economy and top oil producer this week. Following a global sell-off and a record trading day in China, the Nigerian Bureau of Statistics said the West African nation's annual economic growth in the second quarter plunged 2.35 percent from 6.54 percent a year earlier, Reuters reported.
Just as gasoline powers a car, a thriving oil market fuels Nigeria's economy, accounting for more than 90 percent of foreign exchange earnings and about 70 percent of government revenues. But Nigeria's oil dependency has put the country's economy at risk in the wake of a global oil glut and the prospect of a weakened economy in China, the world's second largest crude consumer. With Nigeria's federal revenues down by about 30 percent, Chinese investors are turning away from the West African nation at a time when its leader, Muhammadu Buhari, needs a working economy to fight widespread corruption and the deadly Boko Haram insurgency.
"It's definitely not a good time. There's the Boko Haram insurgency in the north, low oil prices, [and] there's still rampant corruption in the system. There are a lot of issues Buhari needs to tackle," said Alexa Lion, a senior analyst for sub-Saharan Africa at Frontier Strategy Group, a Washington, D.C. firm that advises companies working in emerging markets.
Many sub-Saharan African currencies, including the Nigerian naira, are linked to the value of their oil and other commodity exports, which began to decline earlier this year when China missed its economic growth target. The naira has fallen around 15 percent over the last year, which has fueled inflation despite the central bank spending billions of dollars to bolster the Nigerian currency. Frontier Strategy Group analysts expect the volatile naira to continue devaluing 10-15 percent until year-end, Lion said.
"Nigeria is definitely hurt and is going to continue being hurt by China's downturn," she said in a telephone interview Thursday. "China's slowdown means commodity prices worldwide are plunging, including oil."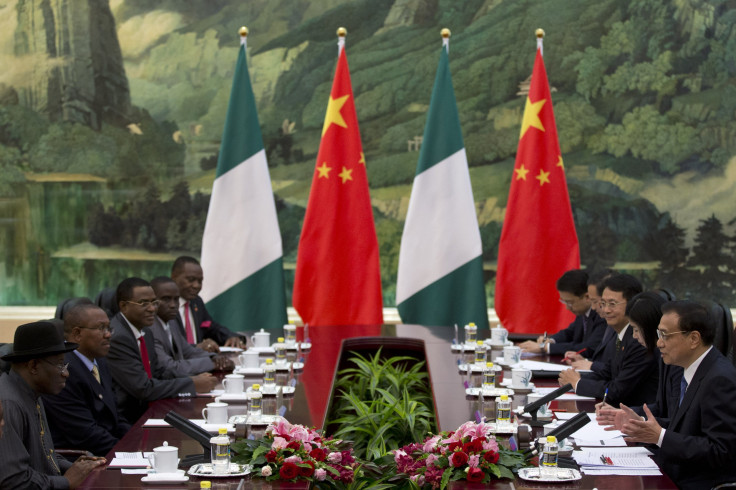 Chinese investors have gained a stronger foothold in Nigeria's oil industry compared with Western firms in recent years, offering billions of dollars in low-interest loans and much-needed infrastructure projects for drilling rights. Oil-rich Nigeria is the top destination for Chinese direct investment in Africa, representing 12 percent of all deals, according to a research paper published this month by the Brookings Institution think tank in Washington, D.C.
"China is a major consumer of Nigerian oil, especially since the shale oil boom in the U.S. China is also a key investor and provider of aid, not just to Nigeria, but to many African countries," said John Anyanwu, lead research economist at the African Development Bank, a regional multilateral development bank in Côte d'Ivoire.
Yet the latest poverty survey by the Nigerian statistics bureau, published in 2012, showed that 61 percent of the population was living on less than a dollar a day, Bloomberg reported. Poverty is even deeper in the north, where the Nigerian government has struggled to subdue a six-year Islamist insurgency by Boko Haram. The militant group has killed more than 15,000 people and displaced at least 1.5 million since 2009. And to make matters worse, years of rampant corruption in Nigeria's petroleum sector has withheld about $12.3 billion from the country's coffers, according to a report published this month by an international governance watchdog in New York City.
After taking office in May, Buhari vowed to destroy Boko Haram, increase transparency and accountability in Nigeria's state oil company and eliminate graft. The Nigerian president has so far taken some steps to keep his promises. Buhari, a former petroleum minister, appointed a new managing director to run the Nigerian National Petroleum Corporation in Abuja after sacking its executive directors and dissolving the entire corporate board. The ex-military ruler also replaced military top brass in a fresh attempt to take on the Islamist militants.
However, overhauling the opaque oil sector and launching a military offensive to defeat Boko Haram will take time and money. Nigeria is gradually diversifying its oil-dependent economy and becoming more services-oriented through retail and wholesale trade, real estate, information and communication. Still, oil remains its chief source of income.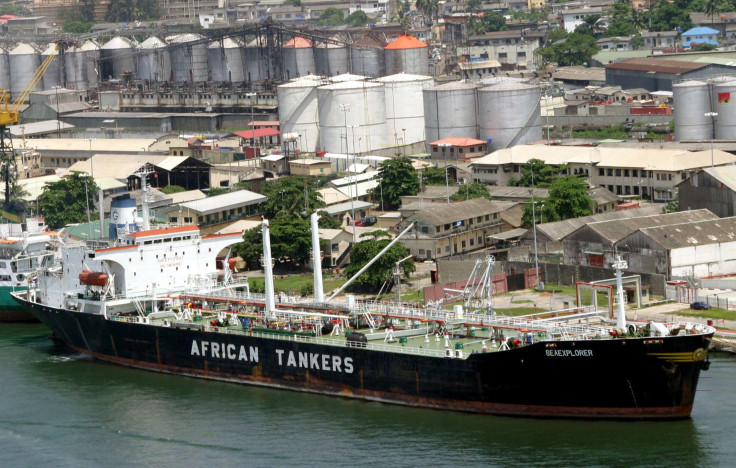 Oil prices crashed this year from more than $100 a barrel to $50 and U.S. shale oil production has grown rapidly, which means Nigeria is selling less oil and making less money. The West African country has been forced to repeatedly slash its oil price assumption to calculate its state budget in the past year. This, compounded with the global market mess and a potentially more inward-looking China that buys less from Nigeria, will deal a serious blow to Nigeria's economy. As Beijing struggles with its own financial woes, Nigeria will see less cash, investment and aid from its Chinese partners, analysts said.
"The economic fundamentals are going to worsen with the added China turmoil," Anyanwu said in an email Thursday. "With China's growth faltering along with the capital market turmoil and the recent devaluation of the yuan, its demand for Nigerian oil will continue to fall, just as Nigeria's imports from China will be relatively more expensive. The consequence will be lower exports overall, higher current account deficits combined with higher fiscal deficits on account of dwindling revenues."
But the signs of a strengthening democracy in Nigeria, which saw its first democratic transfer of power this year, has left some analysts with optimism that the country can and will withstand the coming economic crisis.
"I think Nigeria will endure," Lion said. "But it's going to be a bumpy road ahead, for sure."
© Copyright IBTimes 2023. All rights reserved.