China Steel Exports To India Have More Than Doubled, Raising Ire Of Domestic Producers Who Now Want Import Tariffs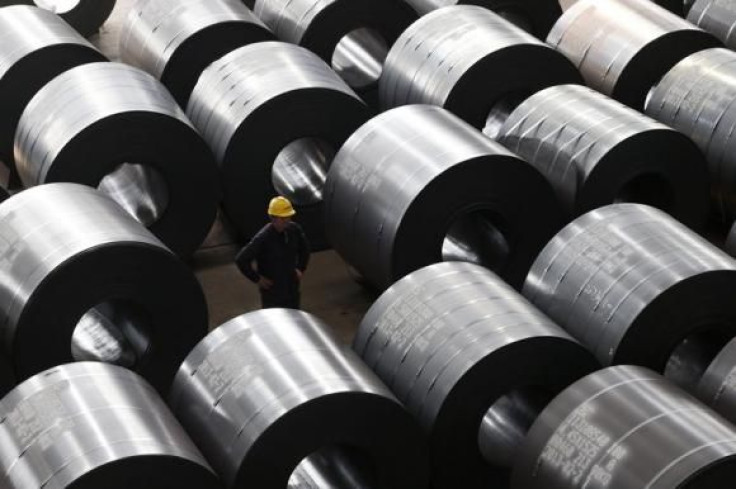 As China's domestic construction industry slows, Chinese steel exports are pouring into global markets. Indian steel producers are up in arms as they've watched steel imports from China more than double in a year, and they're calling on India's Finance Ministry to do something about it.
"The Indian Steel Association has requested the government to stem the tide of accelerating steel imports into India through a levy of a higher import duty," C S Verma, head of the association and chairman of Steel Authority of India Ltd., one of the world's top steel producers, said in a report published Monday in The Times of India.
The U.S. Commerce Department in December repsonded to the ongoing problem by imposing antidumping import duties on Chinese steel wire rods used to make a wide range of products, including springs, cables and coat hangers.
According to India's Ministry of Steel, Chinese steel imports grew by 128 percent last year, to 2.83 million metric tons. Total imports, which includes steel made in Japan, South Korea, Russian and Ukraine, grew 69 percent, to 8.1 million metric tons, between April 2014 and January, compared to the same year-ago period.
Domestic demand for Chinese steel has plummeted amid the China's slowest pace of economic growth since 1990. February's Platts China Steel Sentiment Index, which measures China's demand for steel products fell to the lowest level since the index was created in May 2013, indicating weak expectations for new domestic and export orders.
"[Chinese] steel production is widely expected to be lower over the next month, while steel inventories held by traders are expected to climb," said Paul Bartholomew, a Platts managing editor for steel, said in the monthly report. "Both of these factors are bearish weights to already-weak steel and steel raw materials prices."
India and Southeast Asia have become steel export targets in recent years thanks to lackluster demand in Europe. On Friday, a World Trade Organization (WTO) dispute panel sided largely with Japan and the European Union over a complaint that China was dumping stainless steel tubes. The U.S. filed a new coupling to the WTO last week, accusing China of subsidizing billions of dollar worth of exports every year.

Last year, the U.S. imposed antidumping duties on South Korean steel pipe imports after domestic foundries including United States Steel Corporation (NYSE:X) lodged a complaint against the Asian nation, accusing it of exporting steel pipes used by energy companies at a price lower than the cost of manufacturing them. South Korea has appealed the decision to the World Trade Organization.
© Copyright IBTimes 2022. All rights reserved.
FOLLOW MORE IBT NEWS ON THE BELOW CHANNELS