China Steel Overcapacity Reaching New Heights "Beyond Imagination"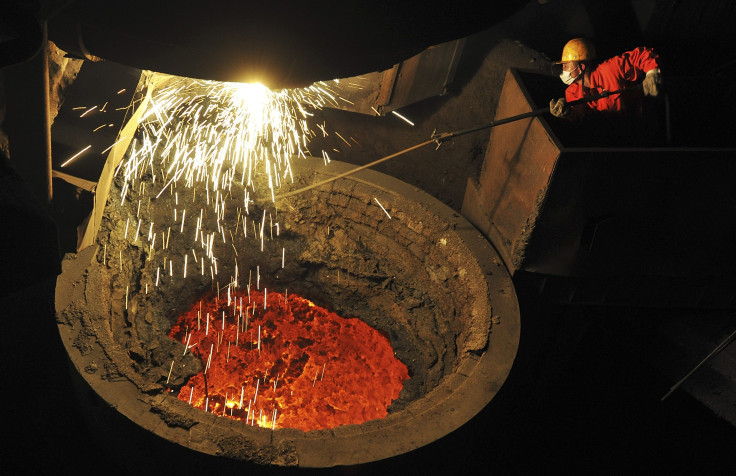 The overcapacity problem in China's iron and steel industry is "beyond imagination," a Chinese official said this week. Yet Hebei, China's largest steel-producing province, is still adding twice as much new production capacity as it has shut down.
The existing problems in the sector have been exacerbated in recent years by slowing growth, structural adjustments in the economy and policies to reduce the old capacity, said Lin Xinchuang, the executive vice-secretary general of the China Iron & Steel Association, Caijing, a Chinese financial news outlet, reported Wednesday.
China's overcapacity now runs as high as 300 million tonnes (330.69 million tons), which is nearly twice the total output of Europe last year, Lin said. The CISA predicts domestic production will increase another 3 percent this year, to 810 million tonnes. Demand will grow 3.2 percent to 715 million tonnes.
China has already started a top-down effort to reduce old and inefficient capacity, but change may take years. The steel-producing city of Tangshang, for example, is aiming to reduce 40 million tonnes of capacity in the next five years, according to Caijing.
The overcapacity in the steel industry also is a factor in China's worsening air pollution. The province of Hebei, where steel production had enjoyed a profitable run, is now leading the charge of reducing capacity. By 2017, the province plans to reduce its steel capacity by 60 million tonnes, the Financial Times reported.
But those mills that have been closed are usually outdated ones that were idling for six months to a year already, so reducing capacity will do little for carbon emissions. Through the end of 2013, Hebei was still adding capacity at twice the rate it was reducing outdated capacity, said Wang Jiguang, the marketing director at Hebei Iron and Steel Group Sales Corp., the Wall Street Journal reported.
"This target of eliminating 15 million tons of outdated capacity a year, compared to our addition of new capacity of 30 million tons a year, indicates that the speed of elimination is not quite fast enough to digest the outdated capacity," Wang said.
One reason capacity is still being added is that steel production is often the backbone of the local economy, and officials are often more motivated to pursue economic growth at the expense of the environment. In Hebei alone, job losses could reach 200,000 if all state-mandated cuts are carried out, and finding new jobs for everyone would be a huge problem for local governments, according to the Wall Street Journal.
© Copyright IBTimes 2023. All rights reserved.