China to Support EU in Tackling Debt Crisis: Foreign Minister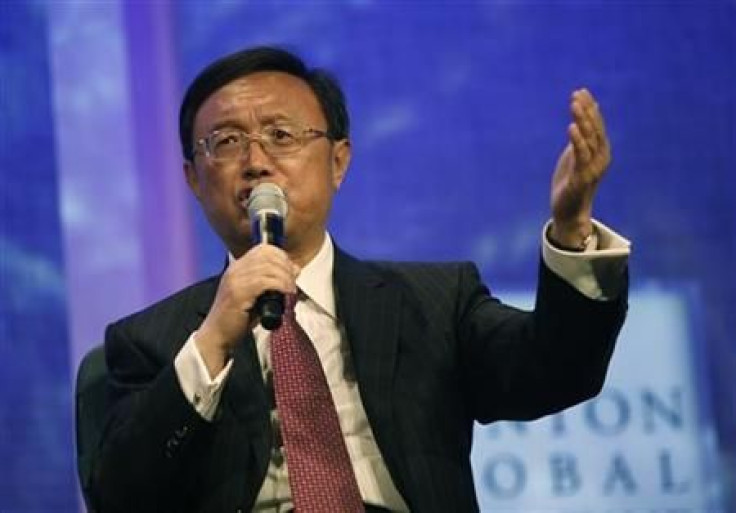 China will support Europe in its effort to overcome the debt crisis which Beijing sees as only temporary, Chinese Foreign Minister Yang Jiechi said after talks in Berlin on Wednesday.
Yang made the remarks during his stay in Berlin for the second round of China-Germany Foreign Ministerial Strategic Dialogue.I would like to emphasise that China, together with the international community, supports the efforts of the EU to fight the crisis, Yang told reporters. Yang said that China supports the EU and eurozone nations' efforts in combating the debt troubles, creating job opportunities and restoring economic growth.
During the talks, Yang also noted that China attaches great importance to EU's role in the international affairs and fully backs the European integration process.
As regards bilateral relations, he sounded positive on the development in the Sino-German relations. Yang said that great progress had been made in the Sino-German strategic partnership in recent years with joint efforts. Bilateral trade between China and Germany is expected to rise this year to $160 billion dollars compared to $142 billion last year, he said. China and Germany should strengthen cooperation and exchanges at all levels against the backdrop of turbulent international economic situation, Yang added.
German Chancellor Angela Merkel thanked China for supporting EU in the debt crisis. She said that the inter-governmental consultation and other mechanisms between Germany and China facilitated communication and deepened mutual trust, enabling the two sides to move forward in a more pragmatic and systematic way.
© Copyright IBTimes 2023. All rights reserved.