Is China Supporting North Korea's Military Through Disguised Crude Oil Exports?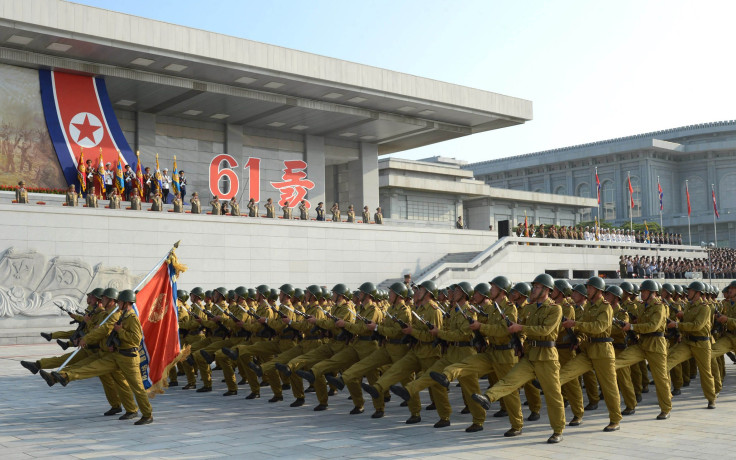 When it comes to North Korea, China is sending mixed messages. Though Beijing appears to be pulling away from its long-standing alliance with Pyongyang when it comes to votes in the United Nations, reports reveal that China continues to be North Korea's biggest crude oil supplier, and in turn, a pivotal supporter of its military.
According to a report by South Korea's Yonhap News Agency, intelligence sources reveal that China has been secretly providing North Korea with oil by purposely omitting export shipment statistics or sending the resources under the general label of "aid." Statistics from the Council on Foreign Relations show that China has been a longtime economic supporter of North Korea, not only as the country's chief food supplier but also accounting for nearly 90 percent of its energy imports -- both of which fuel the military and the manpower behind the military.
Now, a report by the Telegraph reveals that Beijing's crude oil export data show that for the first nine months of this year, Beijing didn't send any supplies to North Korea. Such a drastic cut in resources should have crippled the North's military and industrial capabilities. South Korea's Chosun Ilbo even reported back in July that North Korea's "stockpiles are almost running dry, and they're desperate to secure supplies."
Still, new intelligence finds that North Korea's military appears to be unaffected by the shortage, leading South Korean officials to believe the China is continuing to send resources in the form of aid. "Without China's provision of crude oil, the operation of many of North Korea's industrial facilities and vehicles would have been suspended," an unnamed intelligence source said to Yonhap. "But there have been no such indications yet." Another official went on to say that Beijing's discretion is the result of giving "the world the impression" that it is allied with the international community in condemning North Korea for its human rights violations and nuclear provocation.
China's relationship with North Korea will become even more complicated as the United Nations General Assembly readies for a vote next week on "human rights atrocities" committed by the pariah regime. North Korea will be looking for support from Security Council mainstays China and Russia to protect it from the harsh sanctions and other diplomatic repercussions of the vote. China has already taken a step back as North Korea's biggest supporter in the United Nations, when in 2006 it supported Resolution 1718, which imposed sanctions on Pyongyang for nuclear testing, and when it chose to abstain from voting after another nuclear test in 2009.
North Korea may be realizing that China's support for Pyongyang (both diplomatically and economically) will only worsen. Turning to Russia is the only other option for North Korea, where ties are less strong but also less tenuous. On Friday, Kim Jong Un planned for a special envoy, led by Choe Ryong Hae, one of Kim's top aides, to go to Russia. Though Russia is also a crude oil provider of the North, for now, those imports represent a fraction of what China typically provides.
© Copyright IBTimes 2023. All rights reserved.
FOLLOW MORE IBT NEWS ON THE BELOW CHANNELS