China Suspends Fuel Sales To North Korea Amid Tense Times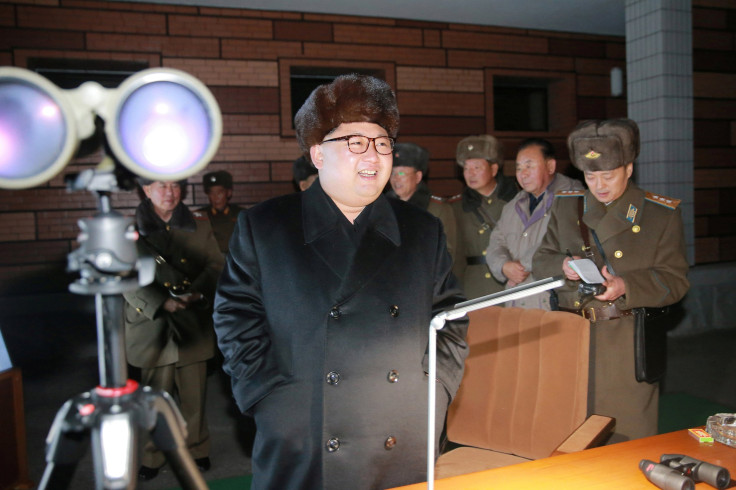 The China National Petroleum Corporation, the country's state-owned gas and oil company, has ceased sales to North Korea due to fear of lack of payment according to a Reuters report Wednesday. The move comes amid a backdrop of mounting American pressure on China to be more forceful with the isolated nation.
"This move is reputed to be for purely economic reasons — the China National Petroleum Corporation's concern about not getting paid for its oil deliveries," said William Keylor, an international relations professor at Boston University, to International Business Times. "But it may also be part of a new political campaign to nudge Pyongyang into either cutting back on its nuclear program or engaging in talks to bring that about. Washington has been pressuring Beijing to be more proactive in approaching the nuclear issue, and this may be a signal that the Chinese are responding to this pressure."
READ: What's Happening With North Korea's Nuclear Site? Activity Overshadows US-China Meeting
Reuters' sources said that the move was economic, and added that gambling on a future payment was no longer worth the risk as Chinese and international banks are looking closely at compliance in dealing with entities sanctioned by the U.S.
Last year China shipped over 96,000 tons of gasoline and just under 45,000 tons of diesel gas to North Korea.
As tensions grow between the U.S. and North Korea, China is squeezed as a middle man. China is North Korea's main trading partner and the U.S. has leaned on China to pressure the country economically so it will cease on its quest to create long-range nuclear weapons. Last week Secretary of State Rex Tillerson and Defense Secretary Jim Mattis met with their Chines counterparts and North Korea was one of the main topics. Overshadowing their meeting was a tweet from President Donald Trump.
"While I greatly appreciate the efforts of President Xi & China to help with North Korea, it has not worked out. At least I know China tried!" the president wrote.
China suspended coal purchases from North Korea for the year after a February test of an intermediate range ballistic missile. North Korea exports almost all of its coal to China. There were also missile tests in April, May and June.
The call for more action against North Korea reached a fever pitch in June when an American prisoner, 22-year-old Otto Warmbier, was released from the country and subsequently died. Warmbier was a tourist in North Korea when he was detained and sentenced to 15 years of hard labor for allegedly stealing a propaganda poster. He was released back to the U.S. in a coma and with severe brain damage. He died in a hospital in his native Ohio several days later of unknown causes.
READ: How World Leaders Reacted To Otto Warmbier's Death After Time In North Korea Prison
"[There] is nothing more tragic for a parent than to lose a child in the prime of life," said Trump in a statement on Warmbier. "The United States once again condemns the brutality of the North Korean regime as we mourn its latest victim."
North Korea still holds three American prisoners.
© Copyright IBTimes 2023. All rights reserved.
FOLLOW MORE IBT NEWS ON THE BELOW CHANNELS