How World Leaders Reacted To Otto Warmbier's Death After Time In North Korea Prison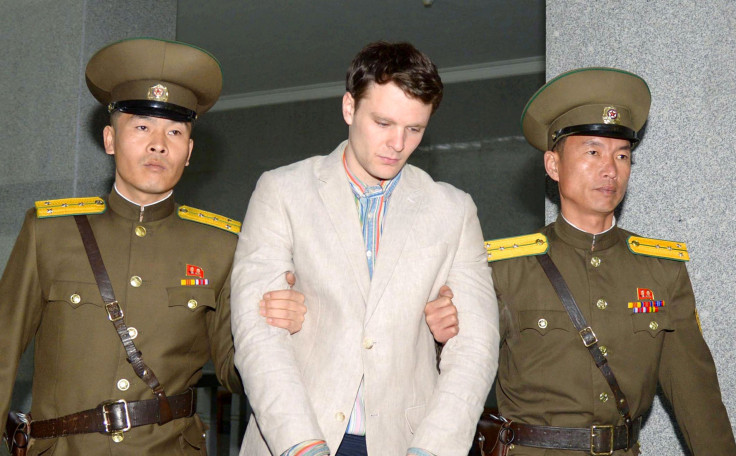 The death of American college student Otto Warmbier on Monday has renewed scrutiny on North Korea, as many leaders have voiced concerns about the authoritarian regime after the 22-year-old Ohio native was released back to the U.S. in a coma after 17 months in captivity.
According to doctors at the University of Cincinnati Medical Center, Warmbier suffered a "severe neurological injury" of unknown cause and had described his condition as a state of "unresponsive wakefulness."
Warmbier's parents released a statement Monday criticizing North Korea for the death of their son.
READ: Otto Warmbier Dies And Family Blames North Korea For Death
"Unfortunately, the awful torturous mistreatment our son received at the hands of the North Koreans ensured that no other outcome was possible beyond the sad one we experienced today," the statement read. "When Otto returned to Cincinnati late on June 13th he was unable to speak, unable to see and unable to react to verbal commands. He looked very uncomfortable — almost anguished. Although we would never hear his voice again, within a day the countenance of his face changed — he was at peace."
Sen. John McCain of Arizona, who had spent over five years in captivity as a prisoner of war in North Vietnam, had harsher words for North Korea and its leader Kim Jong Un.
"Let us state the facts plainly: Otto Warmbier, an American citizen, was murdered by the Kim Jong Un regime," McCain said in a statement on his official website.
President Donald Trump, who has pivoted from former President Barack Obama's "strategic patience" strategy with North Korea, also attacked the country for the treatment of Warmbier.
"Otto's fate deepens my Administration's determination to prevent such tragedies from befalling innocent people at the hands of regimes that do not respect the rule of law or basic human decency. The United States once again condemns the brutality of the North Korean regime as we mourn its latest victim," the statement read.
Trump said that "all options are on the table" earlier this year in response to North Korea's controversial missile strike and ongoing attempts at building nuclear weapons.
Secretary of State Rex Tillerson, who worked to get Warmbier released, called for the release of other American prisoners.
"We hold North Korea accountable for Otto Warmbier's unjust imprisonment, and demand the release of three other Americans who have been illegally detained," said Tillerson in a statement on Monday.
The three prisoners in North Korea are two university professors, Tony Kim and Kim Hak Song, and businessman Kim Dong Chul.
Sen. Rob Portman of Ohio also had tough words for North Korea.
"North Korea should be universally condemned for its abhorrent behavior. Otto should have been released from the start. For North Korea to imprison Otto with no notification or consular access for more than a year is the utmost example of its complete failure to recognize fundamental human rights and dignity," said Portman in a statement.
South Korean President Moon Jae-in offered a more measured response to North Korea.
READ: How Many People Are Imprisoned In North Korea After Release Of Otto Warmbier?
"We cannot know for sure that North Korea killed Mr. Warmbier. But I believe it is quite clear that they have a heavy responsibility in the process that led to Mr. Warmbier's death," Moon said Tuesday on "CBS This Morning."
Warmbier, a University of Virginia student was heading to a study abroad program in China and took a tour of North Korea. He was detained at the airport in North Korea's capital Pyongyang. He was charged with allegedly removing a propaganda poster and sentenced to 15 years hard labor.
© Copyright IBTimes 2023. All rights reserved.