North Korea Can Produce Hydrogen Bomb But Is Not Likely To, Stanford Professor Says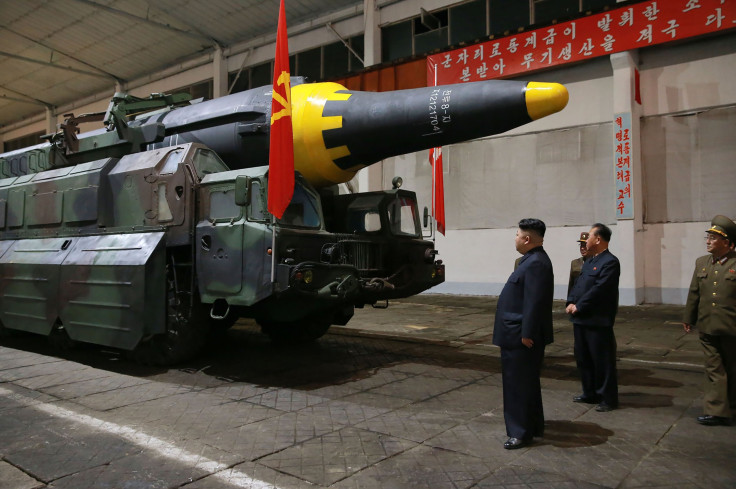 North Korea is advancing the development of hydrogen bomb and is capable of producing tritium, an important component in making hydrogen bombs, a U.S. nuclear scientist said Tuesday. The reclusive country has threatened the U.S. with hydrogen bomb and claimed in May 2016 that it successfully tested the atomic weapon.
"The evidence is quite clear that North Korea is able to produce tritium, which is necessary for a hydrogen bomb to create fusion. So you need tritium when you are going to have hydrogen bombs," Siegfried Hecker, the nuclear scientist and a professor at Standford University, said in Seoul, according to South Korea' Yonhap News Agency.
Read: Will North Korea Attack Japan? Government Tells Citizens How To Survive Nuclear Missile
"I believe they have made tritium. In fact, last year there have been some indications that they were trying to market one of the key ingredients for making tritium, something called lithium-6 ... So it's clear they know how to make tritium. We know that's official," Hecker, who was allowed to take a look into the North's uranium-enrichment facility in Yongbyon in 2010, said.
Citing a recent commercial satellite picture, Hecker said North Korea is adding at least one more tritium production facility to an old facility. However, he maintained the Kim Jong Un-led country would not be able to weaponize the material.
"They can make tritium so they have the basic element for a hydrogen bomb. But it takes much more than that to weaponize hydrogen bombs. I don't believe they can do that (yet)," Hecker reportedly said.
North Korea has threatened the U.S. and South Korea with its nuclear weapons. Last March, the isolated nation said it could launch a hydrogen bomb to destroy the Manhattan borough of New York City by securing it on the back of a ballistic missile.
"Our hydrogen bomb is much bigger than the one developed by the Soviet Union," state-owned news outlet DPRK Today wrote at the time, "If this H-bomb were to be mounted on an inter-continental ballistic missile and fall on Manhattan in New York City, all the people there would be killed immediately, and the city would burn down to ashes."
However, experts have voiced skepticism over North Korea's claims of possible attacks on the U.S.
Read: North Korean Dictator Kim Jong Un Keeps Photoshopping His Ears
On Sunday, the North Korea's official newspaper Rodong Sinmun said the country will not negotiate over its nuclear program. This came after reports said Washington and Seoul would discuss Pyongyang's demands to end its nuclear program. The North also pledged to continue developing its defensive capabilities amid its concerns that the U.S. and South Korea will start a war in the Korean Peninsula.
"We should make every effort to strengthen our national defense with the nuclear capability as the backbone," Rodong Sinmun said in an editorial. "If South Korea truly wants to improve the Korean ties and seek peace, it should stop picking on our nuclear deterrent force and stand against the U.S.'s plot for first nuclear strike on the North."
© Copyright IBTimes 2023. All rights reserved.