China To Top US As No. 1 Business Travel Destination: Report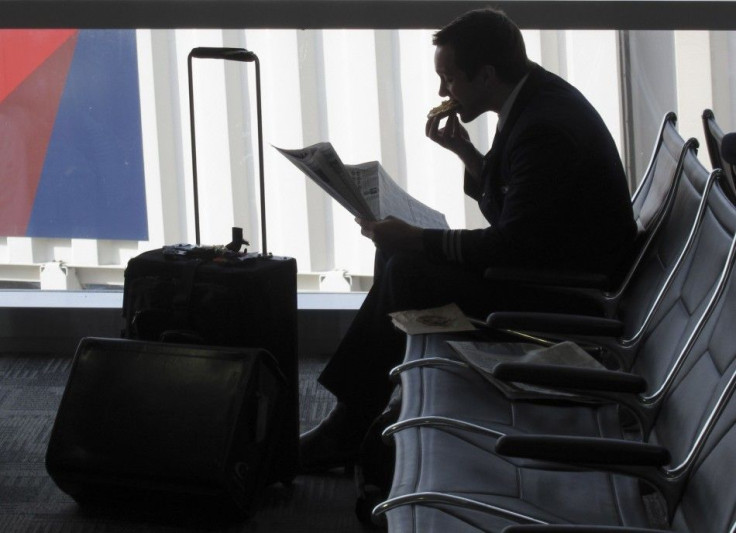 Though China skeptics speak of dark clouds ahead and slowing growth, a new survey anticipates a decidedly different future. According to the Global Business Travel Association, China spending on business travel will likely surpass the U.S. as early as 2015.
According to GBTA, a business travel and corporate meetings organization based out of Virginia, growth in manufacturing, jobs, trade, business formation, and infrastructure investment will bolster that expansion.
The inaugural Business Travel Index (BTI) report highlights China's increasing influence in global travel and business. Released Monday, the report claims business travel spending in China will grow by 17 percent to $202 billion this year and increase another 21 percent to $245 billion in 2013. Growth in international outbound travel spending is also expected to be strong, rising by 27 percent in 2013.
U.S. business spending totaled $250 billion last year, compared to $182 billion for China, the association said. But the scale is about to tip in the other direction.
In 2011, China ranked second in the world in business travel, but projected GDP growth of 8.2 percent this year and 8.9 percent next year will put it on its way to surpassing the U.S.
We forecast significant increases in business travel by Chinese citizens over the next two years with at least two-thirds of the growth being real increases in trips and spending as opposed to rising travel prices, GBTA executive director Michael W. McCormick said. With China on a robust upward trajectory in business travel spending, they are quickly becoming a world leader in the business travel market.
The GBTA report argues that Chinese investment in infrastructure is vital if the republic is to keep up with the rise in demand. But China is well on its way. Its four largest airports -- Beijing, Shanghai-Pudong, Guangzhou, and Shanghai-Hongqiao -- have doubled in size in recent years and more than 100 new hotels are in development.
International hotel groups like Accor and InterContinental have announced the launch of China-centric hotel brands to plant a seed in the booming Chinese business market. InterContinental, for example, unveiled plans in March to put its new brand of Hualuxe Hotels and Resorts in at least 100 Chinese cities within 15 to 20 years. Citing projections from the China National Tourism Administration, the hotel group said Chinese domestic travel is expected to reach 3.3 billion trips annually in 2015, with the hotel market projected to grow by up to 8 percent annually by 2030.
Business travel drives the economy and China is no exception, said Welf J. Ebeling, Regional Director of GBTA Asia. From this report we can see just how explosive this growth is going to be over the next few years. The Chinese recognize how important business travel is and the investments that are being made in vital infrastructure expansion demonstrate that.
Growth in the sector could benefit a number of publicly traded Chinese companies, including booking agencies like Ctrip and Elong, airlines like Air China, and hotel chains like China Lodging Group Ltd.
The change also means that 12- to 15-hour flights to China may soon become the norm for U.S. and European business travelers.
READ ALSO: Travel & Tourism Industry Driving Economic Recovery In The Americas: Report
© Copyright IBTimes 2023. All rights reserved.