Memorial Day Weekend 2012: Money-Saving Travel Tips For Your 3-Day Getaway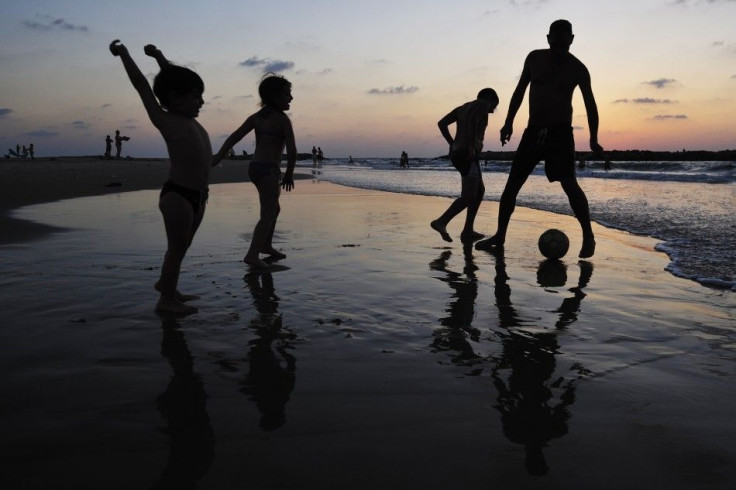 You can feel it in the air: Memorial Day Weekend heralds the start of the 2012 summer getaway season and everyone is jumping around with ants in their pants, itching to get out of town.
It's the time of year we dream about in January, prepare for in April, and embrace, well, right about now.
AAA projects 34.8 million Americans will travel 50 miles or more from home during the Memorial Day holiday weekend, an increase of 1.2 percent -- or 500,000 travelers -- from last year.
The overall domestic economic picture continues to improve slightly, said AAA President and CEO Robert L. Darbelnet. However, American consumers faced a new challenge this year as steadily increasing gas prices throughout the spring significantly squeezed many household budgets. Americans will still travel during the Memorial Day holiday weekend but, many will compensate for reduced travel budgets by staying closer to home and cutting entertainment dollars.
Memorial Day weekend should be a time to relax -- not a time to crunch numbers and stress over the family budget. Here are eight money-saving travel tips to make your first summer vacation both efficient and affordable.
Know the Ways to Save on Car Rentals:
Look for sales online at coupon-offering websites or check directly with your preferred rental company's Twitter or Facebook pages for surprising deals. Also, signing up for loyalty programs, booking early, or booking cars away from the airport can save you big bucks. And, don't forget to buy your own gas and avoid unnecessary add-ons like insurance (which is probably already covered by your credit card or personal insurance policy).
For more tips, CLICK HERE for the top 10 ways to save on car rentals.
Save Money by Packing Food:
Take an ice chest and shop at local grocery stores for carrots, fresh fruit, bottled water and soda. It's a lot less expensive and also healthier than eating out every day. Also, carry some empty water bottles and fill them at drinking fountains to stay hydrated. Not only will this save you money, it's better for the environment.
Get Some Apps:
Sure, some apps are just for fun, but others will actually help you save money on everything from finding cheap gas or food to converting currencies. There are also some great apps for organizing your trip, researching ahead of time, and sharing your travels with your friends while you're gone.
CLICK HERE for some of the best apps for a smoother ride.
Read TSA's Travel Tips and Pack Lightly:
These might not save you any money, but they'll certainly save you a lot of time:
http://blog.tsa.gov/2011/06/tsa-2011-summer-travel-tips.html
http://www.tsa.gov/travelers/summer_travel.shtm
Also, be sure to pack lightly and weigh your check-in bags at home to make sure they fit within the weight restrictions. Otherwise, you may be surprised with a hefty fee. But don't forget to leave room in your bags for souvenirs and shopping purchases.
Take Your Laptop:
If you're a Netflix customer, or just have a lot of DVDs at home, take your laptop and television cables. Rooms at several major hotel chains are equipped with hook-ups so you can watch your movies and shows off your laptop and save on entertainment fees.
Try Some Hotel Alternatives:
The past decade has seen a rise in hotel alternatives, or unhotels, and there are more opportunities than ever for staying with locals and getting a more cultural experience.
CLICK HERE to check out the new trend (that Ashton Kutcher supports) of hospitality exchanges and alternatives to hotels.
Get an International Credit Card:
When traveling abroad, it's important that you have an international credit card without foreign transaction fees. According to Card Hub, 90.2 percent of credit cards charge 3 percent fees for transactions processed overseas. So check whether your card has these fees and open up a new one, if necessary. Be sure to do so before booking airfare, lodging or daytrips, because if the companies you book through are based outside the country, foreign fees may be in effect.
Know How to Save on National Parks:
If you're 62 or older, the U.S. National Park Service offers a lifetime Senior Pass for $10. If you're not a senior, and are planning to visit several national parks, check out the annual pass for $80. There also are several days of the year where entrance to national parks is actually free.
Have any more tips to add? Feel free to share them in the comments below.
© Copyright IBTimes 2023. All rights reserved.