China Trading Pandas For Uranium To Power Nuclear Reactors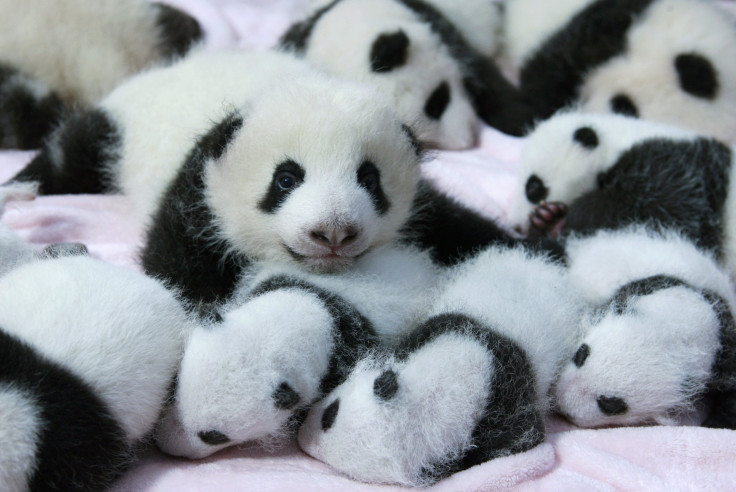 What would it cost you to get your own pandas? Uranium to power nuclear reactors or other key energy technology, or perhaps a free trade agreement with China?
Currently, China has 50 of these adorable two-tone furballs loaned to other nations in exchange for trade and foreign-investment deals.
"Panda loans are associated with nations supplying China with valuable resources and technology and symbolize China's willingness to build guanxi," a recent research paper from Oxford University said, according to CNN. "Namely, deep trade relationships characterized by trust, reciprocity, loyalty and longevity."
In early 2011, for example, China negotiated multibillion dollar agreements with Scotland for the supply of salmon, petrochemicals and renewable-energy technology. In return, the Edinburgh Zoo in Scotland received on loan a pair of pandas and preferential treatment from China.
"[China is] not exactly investing in the UK as a whole; it's investing in Scotland for the technology and the resources," Kathleen Buckingham, a researcher with Oxford University, said.
Uranium is also worth some pandas as China tries to reach its ambitious nuclear-energy targets -- both Canada and France have signed multibillion dollar uranium-export deals that coincided with panda loans to the two countries. Australia, owner of the world's largest uranium reserves, also received a pair of pandas in 2009, after a 2006 agreement to supply uranium to China, CNN reported on Monday.
Singapore and Thailand received panda loans for free-trade agreements with the world's second-largest economy, and Malaysia will receive its first pair of pandas soon, having just signed a trade agreement.
Panda trading first began in the 1980s, following China's economic reforms.
"All of a sudden [China] needed dollars, so they had people trying to peddle short-term loans of pandas," Dave Towne, president of the Giant Panda Conservation Foundation, said. A pair of pandas could be rented for $100,000 a month.
Conservationists and watchdog groups objected and China instituted reforms that extended loan periods with a greater emphasis on research.
China may have stumbled onto its greatest bargaining chip, because who wouldn't want to see pandas? The trend is likely to continue -- China's demand for outside resources won't wane any time soon, neither do foreigners show any signs of losing interest in getting pandas into their zoos.
"There seems to be a backlog of countries clamoring for pandas," Buckingham said, but of course pandas are valuable precisely because they are rare, and China wants to hold onto its position as the sole supplier.
"Every zoo has a lion or a tiger, but not a panda," Buckingham added. "China needs to remain selective in its choice of panda-receiving countries in order to maintain the rarity, and therefore, their value."
Even with lucrative trade deals, foreign zoos must pay about $1 million a year for a pair of pandas -- but the high rental fees and expenses are well worth it. Visitors flock to see these rare bears, which offset some of the zoos' costs.
And if a country gets on China's bad side it can be bye-bye bear. Despite China's objections, U.S. President Barack Obama met with the Dalai Lama in 2010, prompting China to take away a pair of panda cubs, according to CNN.
""[China] values pandas as their number one animal," Suzanne Gendron, director of Hong Kong's Ocean Park Conservation Foundation, said. "You wouldn't want to give a panda to someone you don't trust."
FOLLOW MORE IBT NEWS ON THE BELOW CHANNELS