China Launches iPanda.com, A 24-Hour Live Feed Of Giant Pandas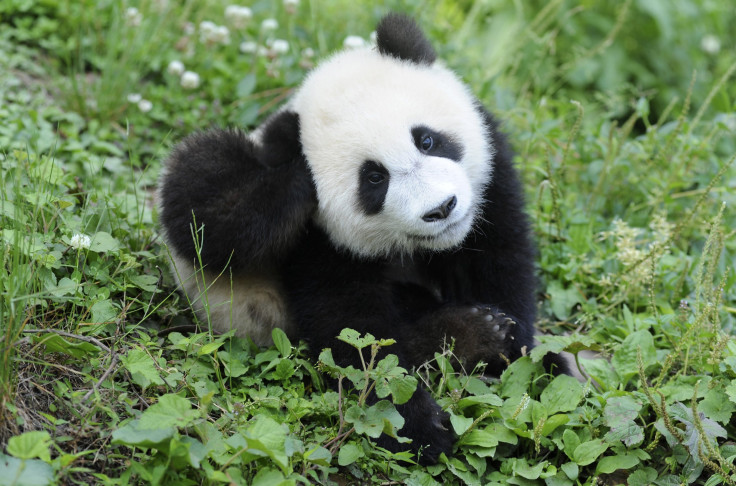 Forget about puppy cams! Now you can watch giant pandas play, eat, climb trees and -- more than anything else -- sleep, on iPanda.com, a live panda-cam launched by China Network Television, offering 24/7 viewing of the pandas at the Chengdu Research Base of Giant Panda Breeding.
This is the world's first 24-hour high-definition telecast program of pandas through multiple cameras, according to the China Daily.
More than 30 cameras are set up around the base, 10 of which will broadcast live, and one selected for high-definition live broadcast, all accompanied by real-time narration in multiple languages.
There are also 30-minute original request programs, and a series of documentaries on pandas produced by China Central Television.
Hu Zhanfan, head of China Central Television, said the website is a gift to people around the world who love pandas and crave peace, according to the China Daily. The giant panda, a symbol of peace in China, is listed as endangered in the World Conservation Union's Red List of Threatened Species.
The idea came from one of Chengdu's friendship cities overseas six years ago, according to Zhang Zhihe, the director of the Chengdu panda base. At that time, the base didn't have the funds to carry out the plan.
"By exploring the survival status of pandas and reasons why they are endangered, people will come to understand their relationship with the environment," said Zhang, emphasizing that this initiative is as much about ecological education as about introducing pandas to people around the world.
"This will increase the public's awareness of environmental protection, which is also a way of protecting ourselves," Zhang said, according to the China Daily.
© Copyright IBTimes 2023. All rights reserved.