China Warns Obama on New American Defense Agenda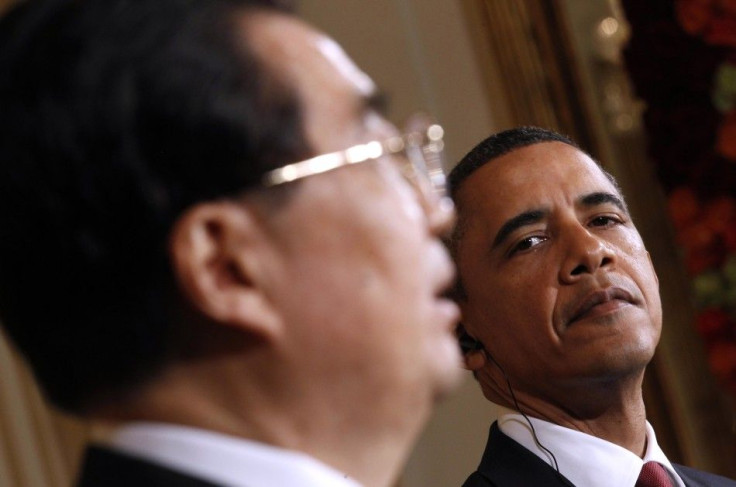 President Barack Obama revealed that the United States will be sending more troops to the Asia-Pacific, a move that China was quick to criticize on Friday.
Washington's hopes that the security engendered by a strengthened military presence in Asia will foster economic growth and stability for its trade partners in the region, but China sees things differently. While the country sees how the U.S. can be a valuable partner in sustaining a peaceful environment, it warned the U.S. that any military intervention in politics will be detrimental to the region.
In an editorial on Friday, Chinese state paper Xinhua warned of the perceived danger of Washington's new plan:
The U.S. role, if fulfilled with a positive attitude and free from a Cold War-style zero-sum mentality, will not only be conducive to regional stability and prosperity, but be good for China, which needs a peaceful environment to continue its economic development.
However, while boosting its military presence in the Asia-Pacific, the United States should abstain from flexing its muscles, as this won't help solve regional disputes.
If the United States indiscreetly applies militarism in the region, it will be like a bull in a china shop, and endanger peace instead of enhancing regional stability.
Washington's new agenda is actually geared toward scaling back the military for a period that the president believes will be more focused on peace than on war.
With troops now out of Iraq and soon to be leaving Afghanistan, the national defense budget will feature $450 billion in cuts and could have an additional $500 billion by the end of the year.
Still, none of the cuts will effect the Asia-Pacific region and that has China worried.
Its [sic] possible militarism will cause a lot of ill will and meet with strong opposition in the world's most dynamic region, Xinhua stated.
The United States has the greatest potential to secure world peace and stability, but it also has the greatest power to create chaos. With power comes responsibility, so the United States should exercise the utmost caution in the use of its military forces.
Beijing has not given an official response, but Xinhua and China's Global Times, which often parrott government views, both had harsh words for Washington.
The U.S. decision to focus on Asia would have come as no surprise to China's leaders, said BBC Asia analyst Charles Scanlon. However, to some in Beijing, it would look like a containment strategy designed to curtail China's growing power.
© Copyright IBTimes 2023. All rights reserved.