China Warns US To Think Again And Not Stir Trouble As US Navy Sails Close To Disputed Islands In South China Sea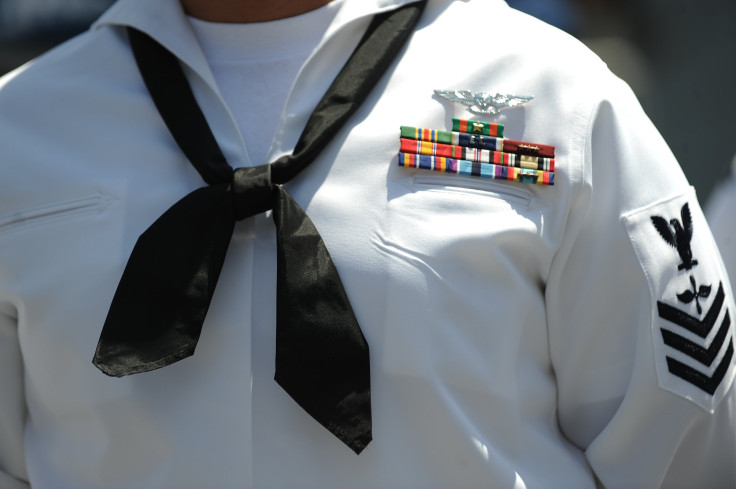 SHANGHAI -- China's foreign minister warned the U.S. Tuesday to think again and not stir up trouble, as China said it had "followed and warned" a U.S. naval vessel that sailed close to islands claimed by Beijing in the South China Sea. U.S. officials confirmed that the guided missile destroyer USS Lassen had sailed within the 12-nautical-mile limit that China says marks its territorial waters, close to Subi Reef, in disputed waters in the South China Sea. The U.S. said the patrol was completed "without incident," the Associated Press reported.
China's Foreign Ministry said in a statement that Beijing expressed its "strong discontent" and "resolute opposition" to the U.S. action, which it said threatened China's sovereignty and security interests. Earlier Tuesday, Foreign Minister Wang Yi was quoted by Chinese media as telling the U.S. to "think again very carefully, not to act lightly and not to stir up trouble where there is none." China's official Xinhua News Agency, meanwhile, said the U.S.'s "provocative" actions would "aggravate regional tensions." It said the U.S. had violated a consensus reached by the two countries during President Xi Jinping's state visit to the U.S. last month, on "maintaining constructive contacts" on the South China Sea issue.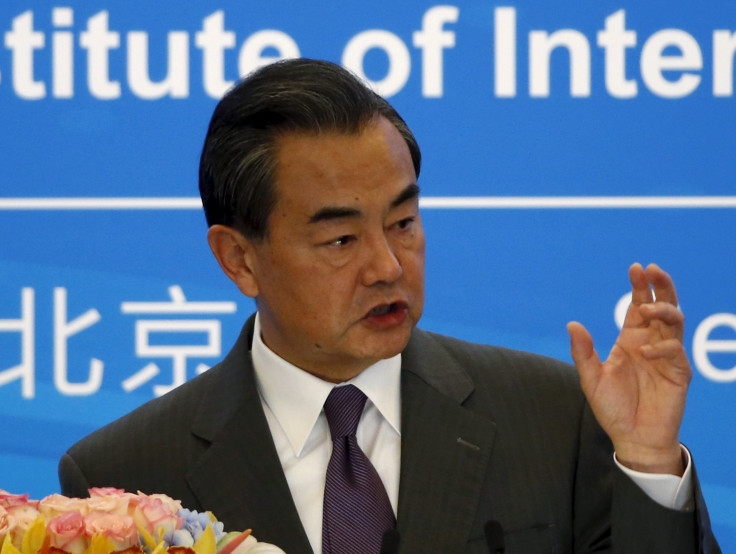 U.S. officials have said for several weeks that they would deploy ships in the area, as part of a "Freedom of Navigation Operation" designed to challenge China's territorial claims by demonstrating that the sea around the islands is international waters. A State Department spokesman said the U.S. had not informed China in advance, the New York Times reported.
"You don't need to consult with any nation when you are exercising the right of freedom of navigation in international waters," spokesman John Kirby told a news conference.
The deployment of the USS Lassen brings to a head rising tensions over China's reclamation of land and construction of facilities, including runways, on what were until recently uninhabited rocky outcrops in the Spratly Archipelago, west of the Philippines. Manila also lays claim to parts of the chain, which is known in Chinese as the Nansha Islands.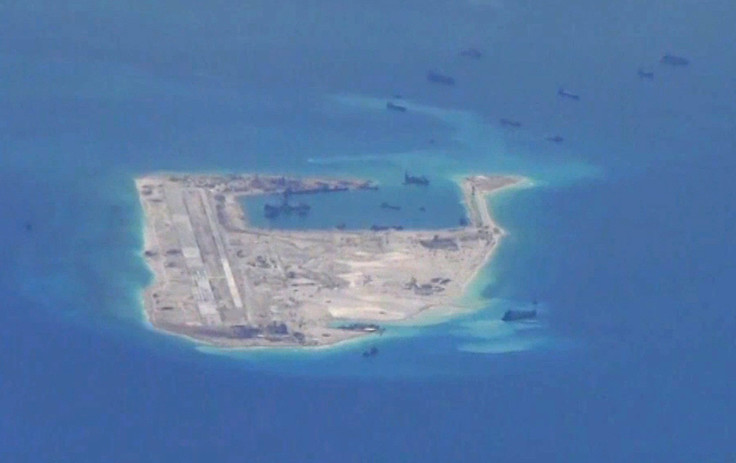 Beijing says its facilities on the islands, which also include two lighthouses, are for civilian purposes, and will help navigation in the area. It argues that U.S. allies, including Vietnam and the Philippines, have also carried out construction on islands in disputed parts of the South China Sea.
Foreign analysts have said the runways on the islands could have a military use, however. During talks over the issue during President Xi's recent U.S. visit, China pledged not to "militarize" the islands. However, the U.S. is said to be frustrated at continuing Chinese construction in the area -- and U.S. officials have stressed that they are determined to sail through the region to protect what they say is freedom of navigation and the free flow of commerce through the area's busy international shipping lanes. One U.S. official quoted by Reuters said that the sail-past would be "a regular occurrence, not a one-off event."
U.S. legal experts say the exercises "should not be considered controversial or escalatory," and have also noted that under the United Nations' Law of the Sea, islands that are naturally submerged at high tide -- as some experts say the disputed islands were before China's reclamation work -- do not have the right to territorial waters. For its part, the U.S. allows ships to sail within 12 nautical miles of its own coast for what is known as "innocent passage," and therefore did not object when Chinese naval vessels sailed within 12 miles of the coast of Alaska this summer.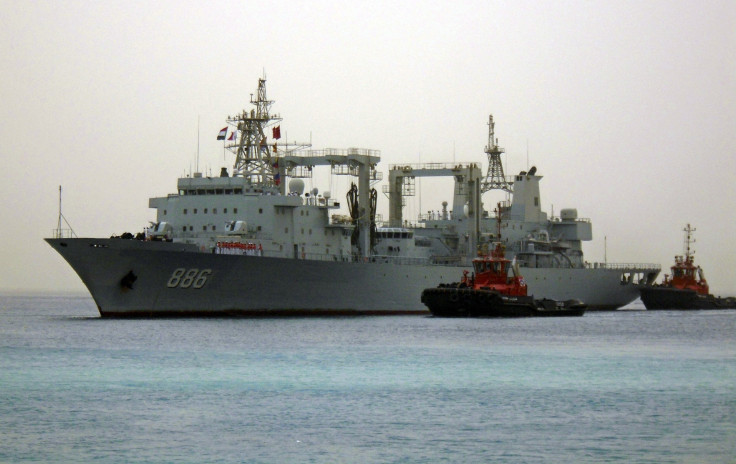 However, China's official news agency warned last week that U.S. navy patrols close to the disputed islands would be a "grave mistake." And Xinhua said Tuesday that China had "never done anything to infringe the freedom of navigation in one of the world's busiest sea lanes," and Washington's justifications for its action were therefore "outright lies." It had previously warned that naval missions in the area would damage bilateral ties and could lead to a "risk of miscalculation" and "dangerous misunderstanding between the two militaries," saying China would respond "appropriately and decisively" to any such patrols.
The two countries have in recent days pledged to improve communication between their air forces, to prevent problems during any aerial missions, such as occurred last May when a U.S. military aircraft flew over the disputed islands, and China warned it to leave the area.
However, President Xi, who has overseen the policy of island expansion since coming to power three years ago, reiterated in an interview last week that the islands had been Chinese territory since ancient times, and stressed that "the Chinese people will not allow anyone to infringe on China's sovereignty and related rights."
Some analysts have said that China does not want conflict with the U.S. over the area, and one official Chinese media editorial recently said that government policy should not be guided by nationalistic hotheads.
And Xinhua said Tuesday that China "needs peace security and stability in the South China Sea more than any other country." However, it also said the U.S. had "aroused the anger of the Chinese people", adding, "if others want to stir up trouble, the Chinese people are not afraid of trouble."
Willy Lam, a specialist on Chinese politics at the Chinese University of Hong Kong, told International Business Times that the situation could "turn sour."
"The generals close to Xi Jinping are pushing him to continue flexing China's muscles," he said, "and if the Chinese are seen as backing down at the last minute Xi will lose face. [So] the South China Sea is potentially a very dangerous flash point."
Reader comments on Chinese news websites that reported the U.S. naval operation were a reminder that the government -- which recently demonstrated its military capacity at a large parade in Beijing to mark the anniversary of the end of World War II -- could face public pressure to make a tough response. Of some 200 comments on Shanghai news website The Paper by mid-morning Tuesday, the majority angrily condemned the action of the U.S. ship.
"Attack," "Fight," and "Sink it," were popular comments, while one reader wrote: "We should give them a warning [to leave the area] and if they ignore it then shoot." Others said "Down with U.S. imperialism," or called on China's foreign ministry to make a "clear statement," saying "the Chinese people will never be vague on issues of sovereignty." Another reader complained that the Chinese military was too soft: "If they [the U.S.] sailed into Russian waters we'd see what they would do."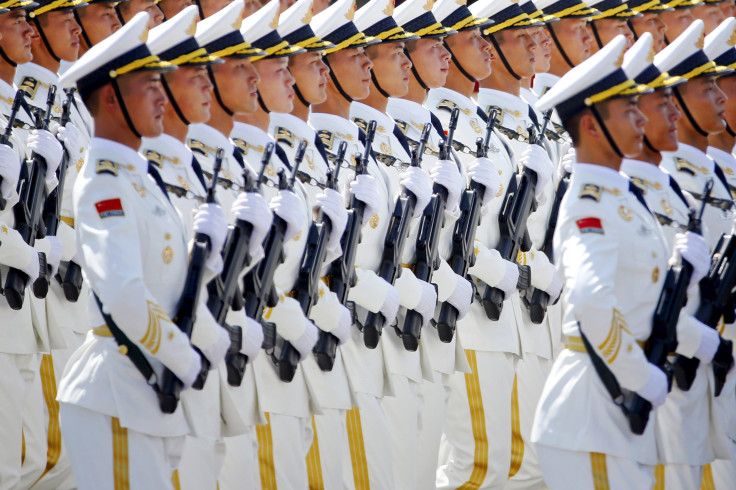 Another suggested: "Finally the U.S. is giving us a reason to militarize the South China Sea," -- something China's official news agency warned last week could be a consequence of U.S. action. Only one commenter suggested specifically that there would be no conflict, while another added: "We should endure [such provocation] for another five years until we're clearly world number one, then fight."
The Financial Times quoted a former CIA analyst as saying that China might also regard the timing of the operation -- on the day the Communist Party began its annual top level meeting -- as a deliberate attempt to "interfere with Chinese politics."
FOR FREE to continue reading
✔️ Unlock the full content of International Business Times UK for free
offer available for a limited time only
✔️ Easily manage your Newsletters subscriptions and save your favourite articles
✔️ No payment method required
Already have an account?
Log in
© Copyright IBTimes 2023. All rights reserved.