China Will Not 'Recklessly' Use Force In South China Sea, Wants To Avoid 'Unexpected Conflicts'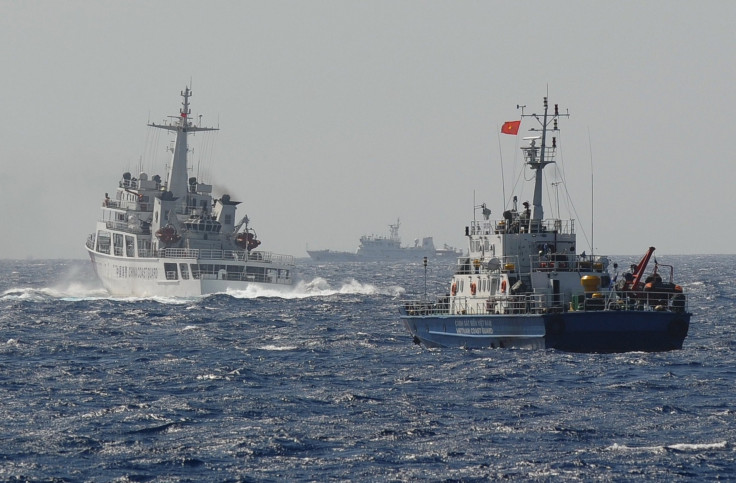 Amid mounting tensions over China's building of islands in the South China Sea, a senior Chinese military official said Saturday that the country will not "recklessly" use force in the region. The softened remark came a week after it completed the construction of two lighthouses in the disputed waters.
China's aggressive tone on territorial claims in the area has irked many Southeast Asian countries, especially the Philippines and Vietnam, who also have claims of sovereignty over the region. But on Saturday China mellowed its tone. Fan Changlong, one of the vice chairmen of the Central Military Commission that controls the Chinese armed forces, said Beijing was keen on avoiding conflict, Reuters reported.
"We will never recklessly resort to the use of force, even on issues of sovereignty, and have done our utmost to avoid unexpected conflicts," Fan reportedly told a high-level security forum, which was attended by Southeast Asian defense ministers.
Fan's statement is considered to be part of China's attempt to defend its manmade islands in the South China Sea, and the recently constructed lighthouses in the region that were reportedly opposed by the U.S. and the Philippines. The opposition was based on concerns that China's land reclamation projects around reefs and atolls could be used to base military planes and warships.
China's islands "will not affect freedom of navigation in the South China Sea," Fan reportedly said, adding that the newly build lighthouses on Cuarteron Reef and Johnson South Reef in the Spratly archipelago "have already begun to provide navigation services to all nations."
While China has also warned that it would not tolerate violations of its territorial waters in the name of freedom of navigation, the U.S. said that territorial claims around artificial islands built on previously submerged reefs are against international law.
The U.S. Navy said Thursday it had begun patrolling areas of the South China Sea as part of its effort to resolve tensions in the region. Under the plan, a U.S. Navy ship would breach a 12 nautical mile boundary China claims around an artificial island that it built in the Spratly Islands.
Earlier this week, the Philippines said it would back the U.S. Navy plan to test Chinese claims in the South China Sea.
© Copyright IBTimes 2023. All rights reserved.
FOLLOW MORE IBT NEWS ON THE BELOW CHANNELS