China Will not 'Protect Any Party' in Syria Violence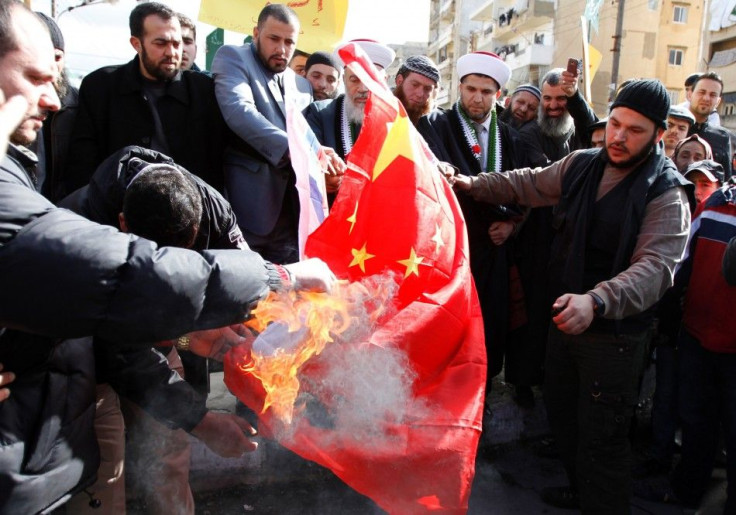 China said it will not protect either side in Syria, where clashes against between the government and protestors are growing more and more violent, but added that it is committed to alleviating the crisis.
China supports all efforts consistent with the U.N. charter and principles, and is willing to strengthen communication with all parties in Syria and the international community and continue playing a constructive role, Chinese Premier Wen Jiabao said from the E.U.-China summit in Beijing on Tuesday.
China does not seek to protect any party, including the Syrian government. The future of Syria is for the Syrian people to decide, he added.
China also sent an envoy to meet with the Arab League on Tuesday. The Arab League has tried to negotiate President Bashar al-Assad's resignation, but the Syrian leader has eschewed a number of peace deals.
Diplomat Li Huaxin met with Arab League Secretary-General Nabil Elaraby in Cairo where they discussed China's stance on Syria and other Arab countries, according to Reuters.
Both China and Russia have been criticized for their position on the Syrian uprising, especially after both counties vetoed a UN resolution that would have formally called for Assad to step down.
And like China, Russia has said that it will not use military might to stop the bloodshed in Syria.
No one must interfere with Syria. This is dangerous, Deputy Prime Minister Dmitry Rogozin said last month.
Moscow, which has strong military ties to Assad and supplies Syria with most of its weapons, has tried to act as a mediator between the government and the opposition. But for Russia, diplomacy is the only option,
We of course condemn all violence regardless of its source, but one cannot act like an elephant in a china shop, Prime Minister Vladimir Putin said last week.
Help them, advise them, limit, for instance, their ability to use weapons but not interfere under any circumstances, Putin said of the Syria situation, adding that Russia will not be swept into the cult of violence has been coming to the fore in international affairs in the past decade.
On Tuesday, Russian foreign minister Sergei Lavrov said that Russia is considering deploying a peacekeeping mission to Syria, but added that troops would only be sent after a ceasefire took place.
More than 6,000 people have died in Syria since protests began in March, according to the United Nations.
© Copyright IBTimes 2023. All rights reserved.