China's Copper Cartel Braces For Further Production Cuts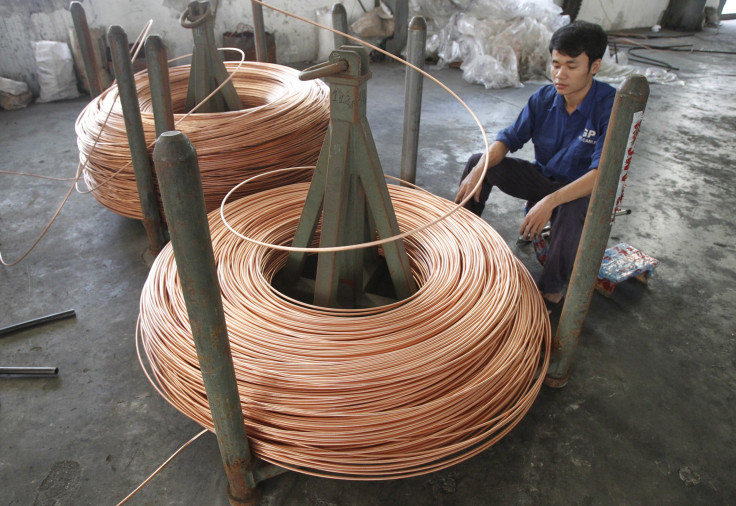 China's top copper smelters agreed to make deeper cuts in output next year – the second cut in as many months – if metal prices fell further. The trade body had earlier decided to reduce 2016 production by 350,000 tonnes in November.
The agreement also called for further production cuts if treatment and refining charges were too low for smelters to cover their expenses.
"We all agreed that we won't conduct loss-making business... our production will depend on profit," an executive of one of the companies involved told Reuters, declining to be identified since the meeting was private.
The smelters, part of the trade body known as China Smelters Purchase Team (CSPT), are mostly comprised of state-backed players including Jiangxi Copper, Tongling Nonferrous Metals and Jinchuan Group. The group met Saturday in Shanghai to assess the progress since the last downsizing.
Copper producers in China have come under pressure from the central government to tackle oversupply issues facing the metals industry.
"Previously, some smelters had resisted cutting production because local governments were targeting higher economic growth rates," the executive said. "The smelters were now willing to close capacity that did not meet environmental standards, or that was high cost," the executive added.
China is the biggest consumer of copper in the world, accounting for 45 percent of total global demand. The slowing economic growth of China has dragged the prices of copper and other base metals down this year. Last week, copper prices reached a six-year low.
© Copyright IBTimes 2023. All rights reserved.