China's Drought Persists, Endangers 44 Million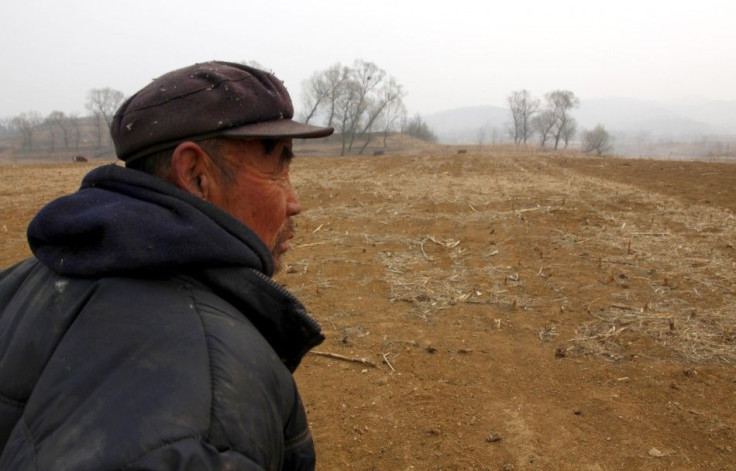 A relentless drought in China appears determined not to end, as local farmers dread at least 10 more days without rain.
The drought, which started in the fall of 2010 and hit eight provinces, has already touched more than 44 million people and cost the agriculture industry $4.5 billion, according to CNN.
Intense rain which fell in central and south China in June helped alleviate some drought troubles in four provinces, but in many places the crisis persists.
In Guizhou province, the drought has proved to be the worst in 60 years, affecting more than 20 million people in that area alone. China is sending out farming experts to determine the material and agricultural needs of the affected areas. At least 1.8 million hectares (4.4 million acres) of farmlands have been damaged.
The Chinese government has also doled out cash payments and subsidies to farmers so that they can purchase fuel and fertilizer.
China is the world's biggest wheat producer in the world, but the United Nations' food agency had to issue a warning in February saying that the country's crops were in danger. To help fill the Yangtze River, the Chinese government released five billion cubic meters of water from the Three Rivers damn between May and June.
Meanwhile, the country has been providing a wealth of aid to other nations suffering from drought. On Thursday, China's Ministry of Commerce said would send 90 million yuan ($14 million) worth of food aid to Zimbabwe, according to Xinhau.
Thousands of Zimbabweans are currently facing food shortages in a number of dry areas, and although the government is trying to ship grain to the areas, many people cannot afford to buy it.
Earlier this year, China sent about 450 million yuan ($70 million) to the Horn of Africa, where an ongoing drought has endangered more than 12 million people and caused a famine in at least six regions of Somalia.
© Copyright IBTimes 2023. All rights reserved.