China's Hot New Commodity: Higher Education For Foreigners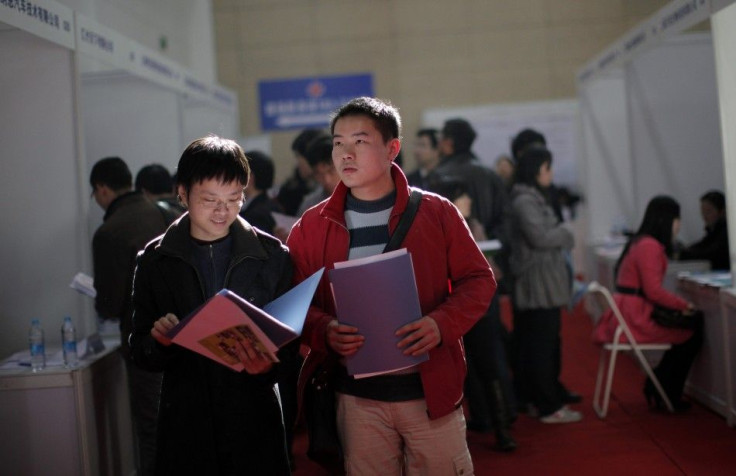 Many American students find themselves going abroad while in college, going to other English-speaking countries, or western Europe to spend six months or even a year abroad, learning the language while attending a local university.
But now there's a new destination for American students: China, where many are looking to sharpen their Mandarin skills, a language many started learning before enrolling in college. And now, instead of dedicating one semester or a year to being abroad, a growing number of international students is applying for their undergraduate and graduate degrees at Chinese institutions.
Chinese has been described as the language of the future, and perhaps now Chinese universities are going to be seen as the future of higher education.
Peking University, locally known as Beida, is recognized as one of China's most important schools, producing top politicians, like former Chinese leader Mao Zedong, businesspeople, and intellectuals.
Peking University has seen a huge increase in international enrollment. An unnamed official told the China Daily that international students have increased "about 20 percent each year since 2009."
According to the university, about 900 international students enrolled this year, 400 enrolling in undergraduate programs, 400 in master's programs, and 75 pursuing doctoral studies.
The China Daily reported figures by the Ministry of Education, showing that over 290,000 international students were studying in China in 2011, up about 10 percent from the previous year.
Most students that pursue their degrees in China are (unsurprisingly) studying international business in addition to Chinese language studies. However, an increasing amount of students are also pursuing degrees in social sciences. As China positions itself as a leading global power, increased fascination with it among economists, environmentalists and activists is inevitable. China's political and cultural capital, as well as other culturally rich Chinese landmarks, is an unparalleled environment for those eager to learn more about the country's history and politics.
Perhaps another appealing factor of pursuing a Chinese education is that is cheaper than many Western universities, particularly those in the United States where tuition at a private university can range from $35,000 to $55,000. Even public university tuition costs are increasing as well, up by 4.8 percent this year, according to CNN Money.
Peking University tuition depends on the subject of study as well as what degree an individual is pursuing. The most expensive degree an international student can get is a Doctorate in a science program, which would cost 40,000 RMB a year, roughly $6,400 USD. Including the estimated cost of living which is accommodation, board and other miscellaneous costs, attending Peking University while pursuing the most expensive degree would cost 90,000 RMB, or just under $15,000 USD. That would qualify it as one of the very cheapest schools if it were in the United States.
However if the flux of international students continues to increase, it could end up crowding out Chinese students. The notoriously difficult college entrance exam in China, the 'gaokao', plucks only about 3 percent of applicants to attend China's top schools, including Peking University. Though it is very selective already, even more students may be overlooked by the Peking University admissions office if there simply is not enough room.
And the reverse phenomenon is already occurring in the United States. Children of wealthy Chinese are being sent to top American universities because they are willing to pay big bucks for a brand-name school like Harvard; a luxury that even some of America's brightest cannot afford.
© Copyright IBTimes 2023. All rights reserved.
FOLLOW MORE IBT NEWS ON THE BELOW CHANNELS