China's 'Moon Base' Mission Ends After 200 Days In Simulated Space Lab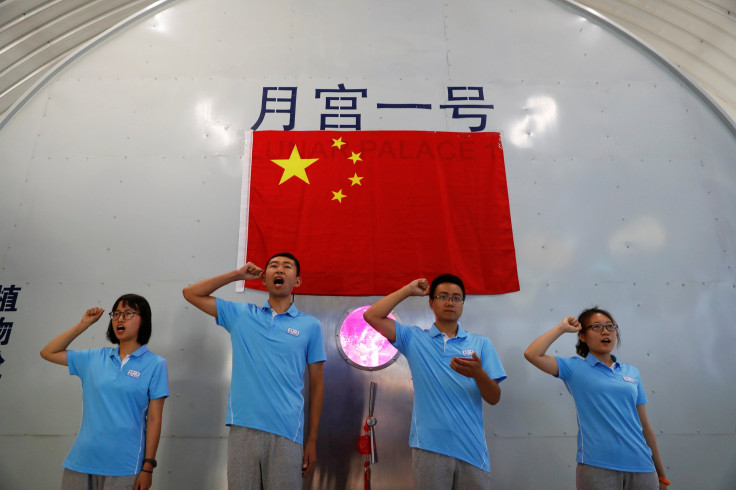 Four Chinese students who had entered a simulated space laboratory in a Beijing suburb July 9 finally emerged from the isolation experiment Friday, setting a new record for the longest such experiment. The fake "moon base" was designed to test how humans hold up in a self-contained environment far from Earth, and also the systems that support such an environment.
Called Yuegong-365, the experiment required the student volunteers — all aspiring astronauts and students of biomedicine from Beihang University (formerly called Beijing University of Aeronautics and Astronautics) — to recycle everything, be it inorganic trash or human waste. The support system being tested is called Bioregenerative Life Support System (BLSS), and the experiment was to see how it works in moon-like conditions.
The laboratory where the volunteers spent the last 200 days is called Yuegong-1, which means Lunar Palace-1, and is made up of two bunkers converted into quarters to simulate a lunar base, minus the weak gravity.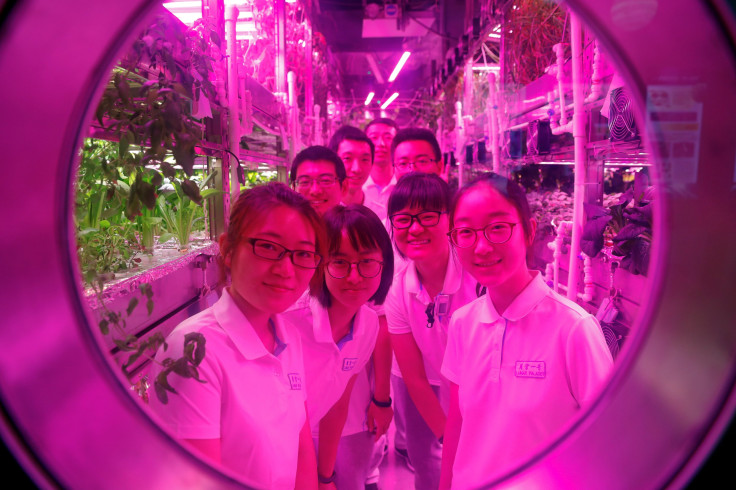 The two men and two women who came out of Yuegong-1 on Friday after 200 days were the second lot to spend time in the simulated space lab. And while details of their time inside will take some time to be revealed, it certainly wasn't smooth sailing.
"The longer-than-ever stage, during which time three unexpected blackouts happened, has challenged the system as well as the psychological status of the volunteers, but they withstood the test," Liu Hong, chief designer of Yeugong-1 and a professor at Beihang, was cited by Xinhua news agency as saying.
Before them, another group of volunteers spent 60 days in the lab, and that same group entered the lab again on Friday. This time, they will spend 105 days inside, adding up to 365 days spent inside the lab between the two groups.
A year in the simulated lunar base was the aim of the program, and changing groups of volunteers would allow researchers to see how stable BLSS is when different groups take turns living inside Yuegong-1, Liu said.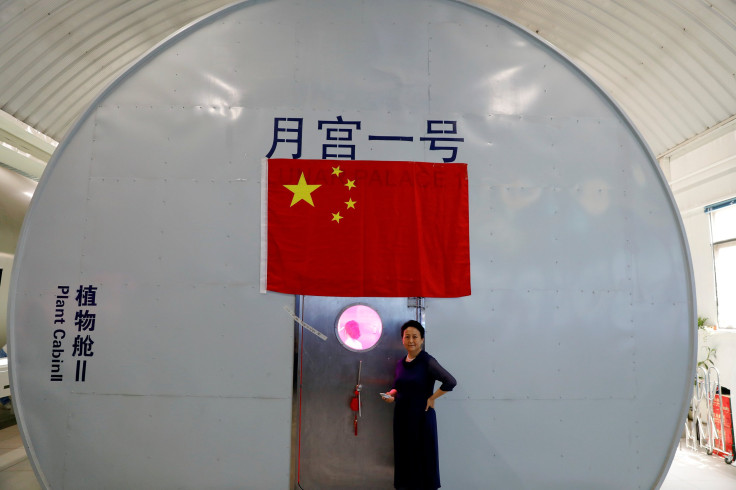 The 200-day experiment was a full 20 days longer than a similar one — in a closed ecosystem — in the 1970s that had three people and lasted 180 days. BLSS was first tried successfully in a 105-day run in 2014.
China has already sent a rover to the moon — one of only three countries to have done so. It wants to send a rover to Mars as well, to land a robotic probe on the far side of the moon, and to have a space station of its own. Its plans have not gone as smoothly as it would like, however, with the first module of the space station having failed and its big launch rocket, the Long March 5, failing its last launch attempt.
© Copyright IBTimes 2023. All rights reserved.