China's Rural Banking On The Rise, Access To Bank Accounts In Villages Jumped 20% In 3 Years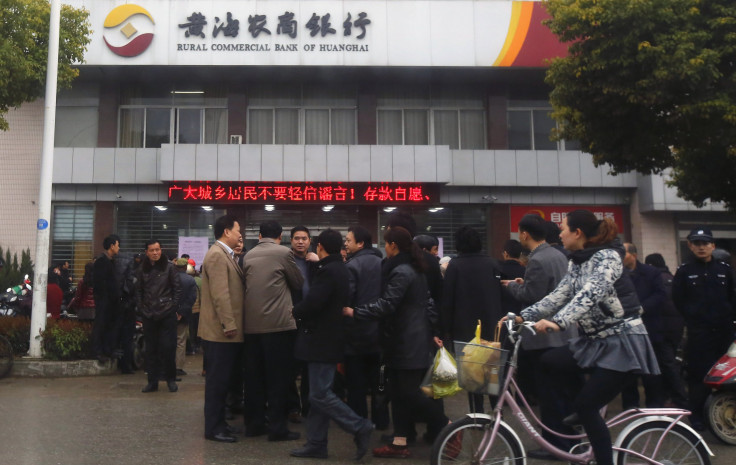 The number of Chinese villagers with access to a bank account has significantly increased over the past three years with government banks making inroads into remote, rural areas of the country, thanks to Beijing's growing focus on rural development.
At the end of 2014, nearly three-fourths, or 74 percent, of all adult residents in China's rural areas had a bank account, up from 54 percent in 2011, the Wall Street Journal reported, citing World Bank data. Overall, 79 percent of Chinese adults had access to a bank account by the end of 2014, compared to 64 percent three years ago. In recent years, the Chinese government has ramped up efforts to transfer payments to villagers for health care, agricultural subsidies and old-age support. Bank accounts play an effective role by providing an electronic platform for the authorities to directly distribute such benefits to recipients in remote areas.
"Government-to-person transfers by themselves have had a major impact on the number of people who use an account," Leora Klapper, who led the World Bank's report, told the Journal. "Two-thirds of government transfer recipients receive their payment to an account."
The latest report comes as China's National Bureau of Statistics announced Wednesday that the country's economy grew by 7 percent in the first quarter of this year, representing its slowest growth rate since the first quarter of 2009, at the start of the global financial crisis, when China's growth tumbled to 6.6 percent.
"The economy faces rather big downward pressures and we cannot rule out the possibility of sub-7 percent in the first quarter," Nie Wen, an economist at Hwabao Trust in Shanghai, told Reuters. "The problem of unemployment may show up if GDP growth continuously stays below 7 percent."
© Copyright IBTimes 2023. All rights reserved.