China's Xi Says Anti-Corruption Campaign Not Like 'House Of Cards,' Defends Handling Of Stock Market And Devaluation
SHANGHAI -- China's President Xi Jinping has defended his leadership's handling of its recent stock market turmoil and currency devaluation -- and said that the country's anti-corruption campaign is not part of a power struggle, in the style of the Netflix political drama "House of Cards." In his speech at a dinner in Seattle on the first day of his state visit to the U.S., Xi also said the Chinese economy was stable -- and emphasized that there would be no further devaluation of the yuan.
The remarks are the first time that China's top leader has spoken out on these issues: Analysts say Xi has generally cultivated an image of being above daily affairs -- partly to avoid blame for problems facing the nation. However, it was a sense of a lack of leadership from the top, and an absence of clear explanation of official policy when China's stock market plunged in July, and when the yuan was devalued soon after, that spooked foreign investors and global markets. Observers said Xi's comments were a sign that his visit to the U.S. is forcing him to address issues he normally avoids; before the visit, the president, who rarely talks to the Western media, also gave an interview to the Wall Street Journal -- though only in written form.
In his speech to U.S. and Chinese business leaders, Xi explained the government's massive intervention in China's stock market in July, after stock prices fell 40 percent in a month. Some critics blamed the authorities for talking up the market in the first place -- and also argued that pouring tens of billions of dollars into the market to stop prices falling would only encourage more people to stay in the market, and potentially get hurt even more badly if the market later fell further.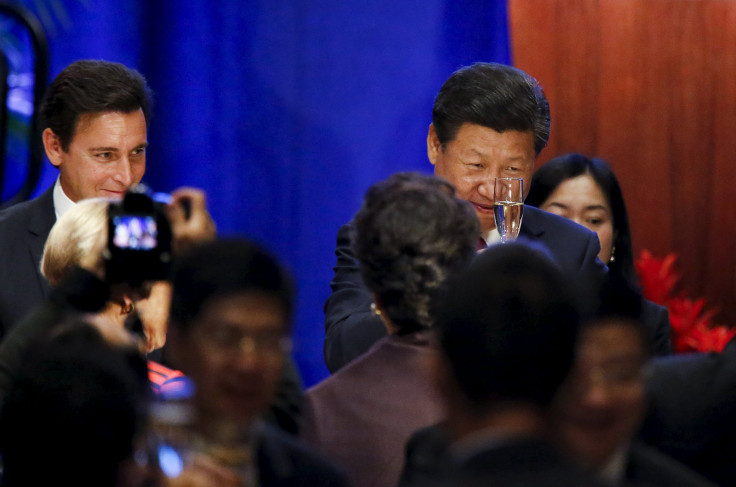 However Xi said there were "inherent laws" that governed the fluctuations of stock markets, and said it was the duty of the government to guarantee an "open, fair, and just market order, and prevent massive panic." He said the authorities had taken action in order to "stabilize the market," and had "contained a mood of panic and avoided systemic risk." The Chinese stock market, he added, was now in a phase of "self-recovery" and "self-adjustment." (Though volatility has remained -- the main Shanghai Composite Index fell 2.2 percent Wednesday after new figures indicated a continuing fall in demand for China's manufactured goods.)
Xi also spoke out on the sudden devaluation of the yuan by about 2.8 percent in August. Many observers at the time interpreted this as a panicked response to a sharp slowdown in Chinese exports in July, and worries about these issues were seen as a factor in subsequent plunges on global stock markets later the same month.
However, Xi implied that the move was largely a technical one, designed to "give the market a greater role in determining the exchange rates," and said it was also aimed at "correcting exchange rate deviation" -- an apparent reference to the sharp rise in the value of the yuan against currencies including the euro earlier this year, due to a rise in the U.S. dollar, to which the Chinese currency is pegged. Xi also stressed that there was no basis for continuing depreciation and said China would not "lower the yuan exchange rate to boost exports," and was opposed to a "currency war."
Xi's remarks were clearly designed to reassure his audience of U.S. businesspeople, some of whom have expressed concern about not only the economic situation in China, but also the investment climate -- with complaints from a number of foreign business groups in recent weeks that China has not lived up to promises to open up more sectors of its economy to foreign business. Xi stressed that China would push ahead with reforms in this field, to create "a level playing field in the market, with a special focus on IPR (intellectual property rights) protection," and "will never close its open door to the outside world."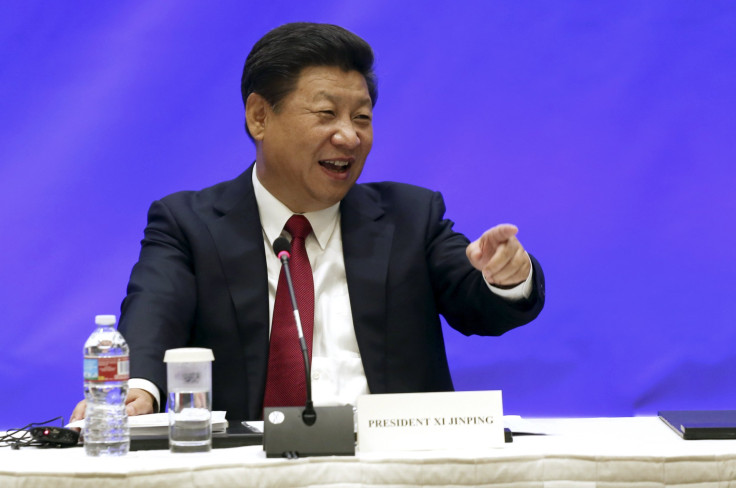 He also said that hacking -- a contentious topic after the U.S. accused Chinese hackers of breaking into the federal government's computer system and personnel records -- was illegal, and called for a "high-level joint dialogue mechanism" with the U.S on fighting cyber crime.
But it was Xi's comments on corruption that most took his audience by surprise. While his crackdown on corruption within the Communist Party and government has won significant public support in China in the past few years, critics have said that some of its highest profile targets have been those who could pose a political threat to Xi -- while human rights groups have criticized it for using extra-legal detention in some cases, and for resolving complex cases in closed trials lasting just a few hours.
The Chinese leadership has previously done its best to ignore such comments. But Xi told his audience that, since the Communist Party had 87 million members, it was inevitable that it would have "problems of this kind or that." He said strict enforcement of party discipline was necessary to avoid "losing the trust and support of the people" -- but stressed that what he called "our vigorous campaign against corruption" had punished officials both high and low, before adding: "There is no power struggle involved in this, there is no 'House of Cards'."
The remarks seem to be an attempt to address foreign criticisms -- and also perhaps to personalize the Chinese leader in front of his U.S. audience, and show that he is in touch with international culture. (Xi also spoke of his love of Ernest Hemingway's novel The Old Man and the Sea -- and said he had made a point of going to Hemingway's favorite bar on a visit to Cuba, and ordered his "favorite mojito.")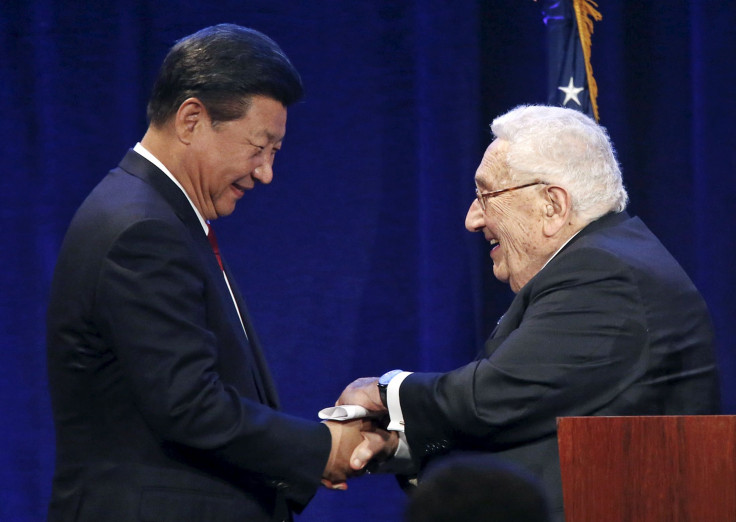 The "House of Cards" reference may have also been aimed at a domestic audience in China, where some analysts have said there are now signs of some public cynicism as to whether the anti-corruption campaign is partly a tool for Xi to assert his authority. The Netflix show was also very popular in China, where the first two seasons of the series starring Kevin Spacey as conniving politician Frank Underwood attracted millions of viewers when shown on Sohu.com. The third season, released earlier this year, was not shown officially -- possibly because of China's new rules requiring pre-approval of foreign shows screened on the Chinese Internet. However it was widely viewed on pirate streaming sites -- and the head of China's anti-corruption campaign Wang Qishan is himself reported to be a fan.
Chinese media said this week that 140,000 suspects had been sent for trial over the past three years as a result of the anti-corruption campaign, and added that a growing number of officials at provincial or ministerial level were under judicial investigation.
FOR FREE to continue reading
✔️ Unlock the full content of International Business Times UK for free
offer available for a limited time only
✔️ Easily manage your Newsletters subscriptions and save your favourite articles
✔️ No payment method required
Already have an account? Log in
© Copyright IBTimes 2023. All rights reserved.