Chinese Activist Chen Guangcheng Under US Protection In Beijing: Report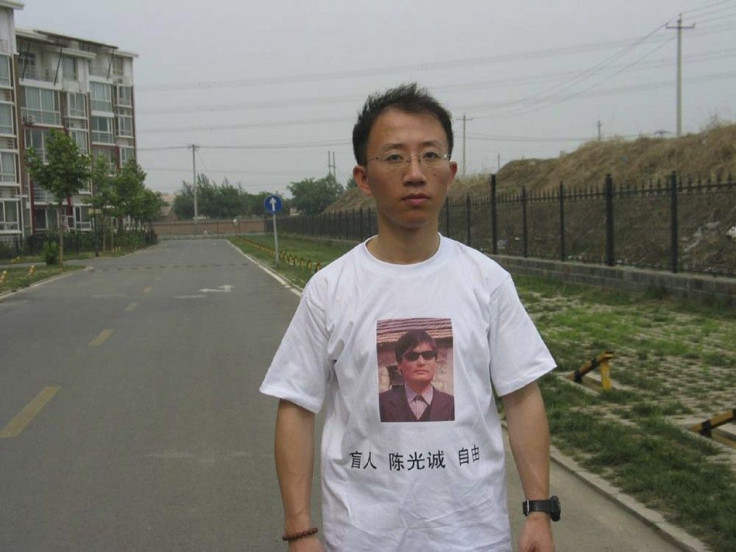 Chinese activist Chen Guangcheng made his way to the U.S. embassy in Beijing from his home in Linyi village in Shandong province after his escape from house arrest on Sunday, fellow dissident Hu Jia told BBC News.
Hu said Chen, a blind attorney known as the Barefoot Lawyer, first scaled a high wall and then was driven hundreds of kilometers to Beijing, BBC News reported.
There are reports that his brother Chen Guangfu and nephew Chen Kegui are now being held by police, BBC News said.
Victoria Nuland, a representative of U.S. Secretary of State Hillary Clinton, neither confirmed nor denied that Chen Guangcheng was at the U.S. embassy in Beijing during the State Department's daily press briefing on Friday, saying, I don't have anything for you on that subject.
Guangchen had been under house arrest for 19 months, Reuters reported, citing as its source ChinaAid, an international nonprofit human-rights organization based in Midland, Texas.
The Chinese government has made no comment on Chen's alleged escape and purported U.S. embassy protection.
The incident could cause tension between the Chinese and American governments, and it precedes by less than a week a high-profile, two-day visit by U.S. Treasury Secretary Timothy Geithner and Clinton in Beijing, beginning Thursday, Reuters reported.
Because of Chen's wide popularity, the Obama administration must stand firmly with him or risk losing credibility as a defender of freedom and the rule of law, ChinaAid President Bob Fu said in an email quoted by Reuters.
Chen is a self-schooled legal advocate who campaigned against forced abortions and who has been held under house arrest since September 2010 when he was released from jail, according to Reuters.
Reuters noted Chen's escape and the furor it has unleashed could add to the headaches of China's ruling Communist Party, which is striving to ensure stability and authority before a leadership transition beginning this year.
© Copyright IBTimes 2023. All rights reserved.