Chinese Consumer Confidence At Record Low In January, Posing Potential Challenge For China's Slowing Economy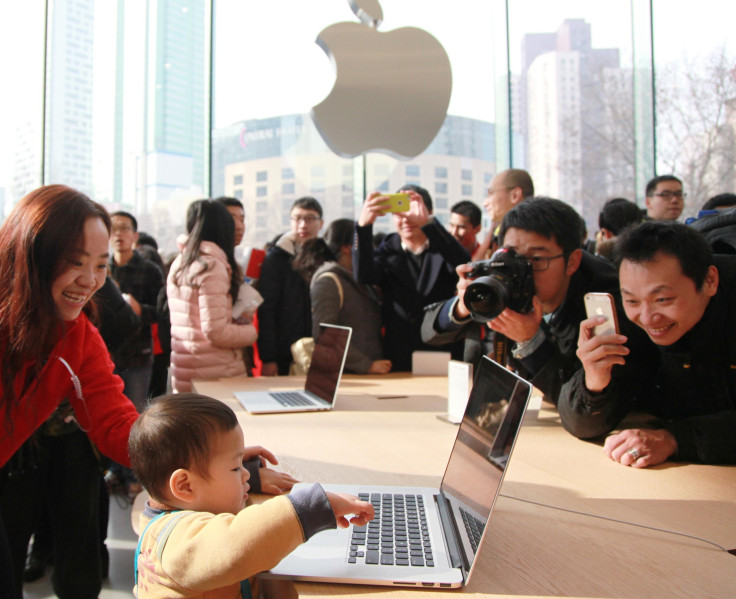 SHANGHAI — Consumer confidence in China fell to a record low this month, according to the latest edition of a regular survey. Analysts said it was a sign that China's slowing economic growth — which fell to 6.9 percent, its lowest rate for more than two decades, last year — could eventually affect citizens' spending plans and consumption, which has been the main bright spot of China's economy over the past two years. But some economists said there were also grounds for optimism.
The ANZ Roy Morgan Chinese Consumer Confidence Index, which fell 1.9 points to 136.3 in January from 138.2 last month, showed that some people still felt they were becoming better off — but overall confidence about China's economic prospects declined sharply. With GDP growth disappointing in the final quarter of last year — it fell to 6.8 percent, from 6.9 percent in the third quarter — survey respondents were "increasingly pessimistic on the economy," according to ANZ Chief Economist for Greater China Li-gang Liu.
Expectations for short-term economic outlook in particular deteriorated sharply, Liu said. The proportion of respondents expecting China to have "good times" in the coming year dropped to 51.4 percent, compared to 60.9 percent the previous month, while the proportion expecting "bad times" rose to 22.3 percent from 16 percent.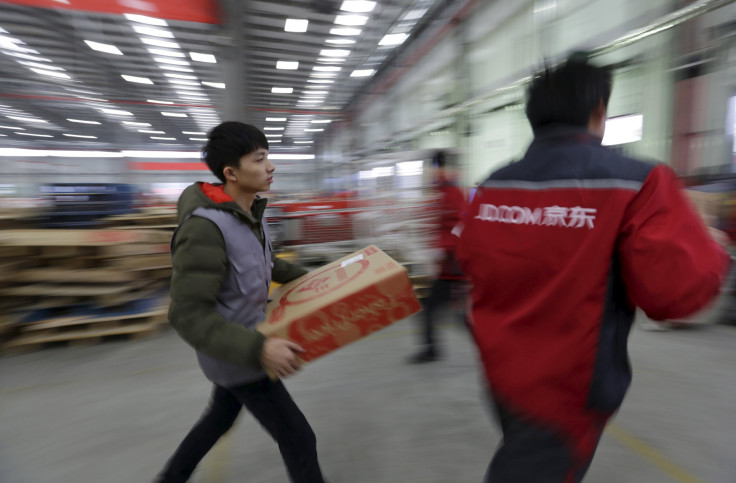 Over the longer term respondents remained relatively more confident, with 62.5 percent seeing positive prospects over the next five years, marginally up on December's figure. However, the proportion seeing a negative future also increased to 18.6 percent from 14.9 percent.
China's wages continued to rise last year, with growth in disposable income of 7.4 percent, seen as one of the reasons why consumer spending grew 11 percent last year. And combined with falling prices in some sectors of the economy, this appears to mean that consumer spending plans have yet to be affected, according to the ANZ survey: The proportion of respondents who said this was a "good time" to buy major items rose 5 percent to just under 46 percent, while the proportion who thought it was a "bad time" shrunk 2.6 percentage points to 7.8 percent.
And expectations that wages will continue their constant upswing of the past decade do not yet appear to have been shaken, according to the survey. ANZ's Liu said the proportion of respondents expecting their families to be "better off" over the coming year remained stable at 53.8 percent in January, while the proportion predicting they would be worse off declined, from 9.9 percent to 8.7 percent.
These responses may be a reminder that despite increasing layoffs in China's manufacturing sector in recent months, new jobs are still being created, particularly in the growing service sector.
However, the ANZ survey also hinted at a growing divide — which could exacerbate the division between wealthy and poor in China, already one of the widest in the world. While the proportion of people who felt their families were currently "better off" in January rose almost 3 percentage points to 43.1 percent, those who felt worse off also increased, by 1.7 percent, to 17.8 percent.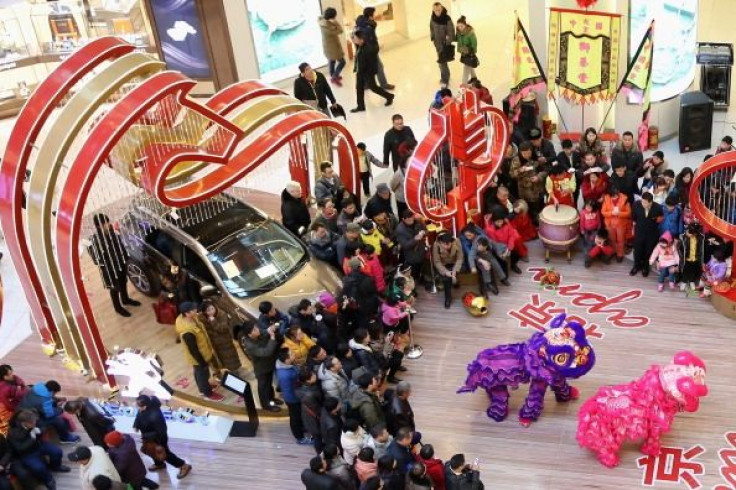 And some analysts say that a slowdown in wage rises in China — real income rose by 7.4 percent, over the year, compared to 8 percent in 2014, and by 6.5 percent in the last quarter of 2015 — may have been one factor in a slight slowdown in growth in retail sales, which fell in December, to 11.1 percent from 11.2 percent the previous month.
Julia Wang, China economist at HSBC in Hong Kong, said in a note sent to International Business Times that while "sales of food, clothing and household appliances remain resilient," they have "generally moderated" following China's annual online shopping festival, known as Singles' Day, in November. And she said that automobile sales, which rebounded toward the end of 2015 after slowing earlier in the year, in part thanks to tax breaks for small car buyers, "may normalize in the coming months without further policy support or subsidies."
Louis Kuijs, Asia econ head at Oxford Economics in Hong Kong, echoed this view:
"We expect consumer spending growth to ease this year as wage increases moderate and the risk remains that the weakness in industry could spill over more forcefully into consumption," he told the Shanghai Daily.
China's service sector growth also slowed in the final quarter of 2015, to 8.2 percent year-on-year compared to 8.6 percent in the previous quarter. The fall in China's stock markets was one reason for this, since it affected financial services — and observers say the market fall could also have damaged consumer confidence. HSBC's Wang also noted that the 6.8 percent growth in China's fixed asset investment in December was the "weakest on record," which could also have a knock-on effect on consumer spending.
However, Wang predicted further bank rate cuts and an increase in government spending would boost the economy in the coming months. And Erwan Rambourg, HSBC's global co-head of retail and consumer research, said in a separate report that global luxury spending was likely to recover in 2016, with "no concrete signs that Chinese consumers have lost their appetite for luxury products." He predicted more Chinese citizens would travel overseas, where most wealthy Chinese consumers prefer to make luxury purchases.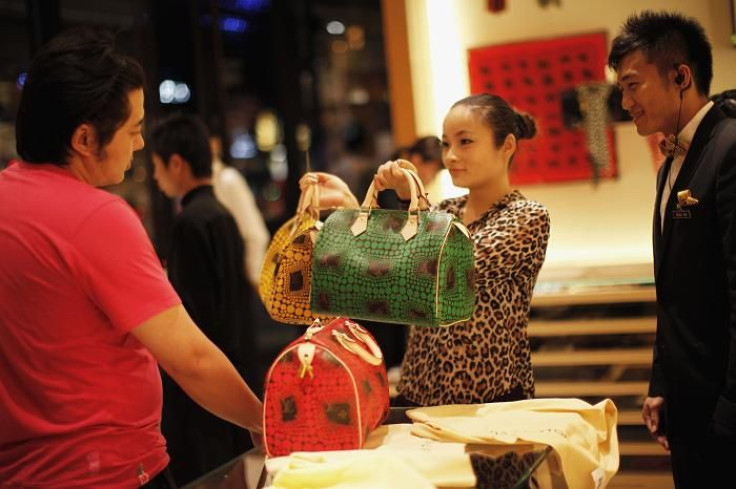 And Andy Rothman, longtime China watcher and an investment strategist at Matthews Asia, wrote in a report this week that he expected consumption to remain strong in China this year. He noted that Chinese visitor arrivals in Japan more than doubled in the first 11 months of last year compared to a year earlier, while sales of Apple products rose 99 percent year-on-year in the three months to September. And he predicted that real income would grow 6 percent in 2016, and retail sales would rise by 10 percent.
Rothman argued that China's economic growth of 6.9 percent last year was on a base three times bigger than a decade ago, when the annual growth rate was 11.3 percent. Consequently, he said, the actual expansion of China's economy last year was 60 percent greater than it had been a decade earlier, and "actually provided a larger opportunity for firms selling goods and services in China."
The Chinese government has said it will focus on "supply-side" reforms in the coming years, in an attempt to better satisfy consumer demand and unleash what it says is untapped consumption potential.
FOR FREE to continue reading
✔️ Unlock the full content of International Business Times UK for free
offer available for a limited time only
✔️ Easily manage your Newsletters subscriptions and save your favourite articles
✔️ No payment method required
Already have an account?
Log in
© Copyright IBTimes 2023. All rights reserved.