Chinese Man Jailed 13 Years For Eating Tigers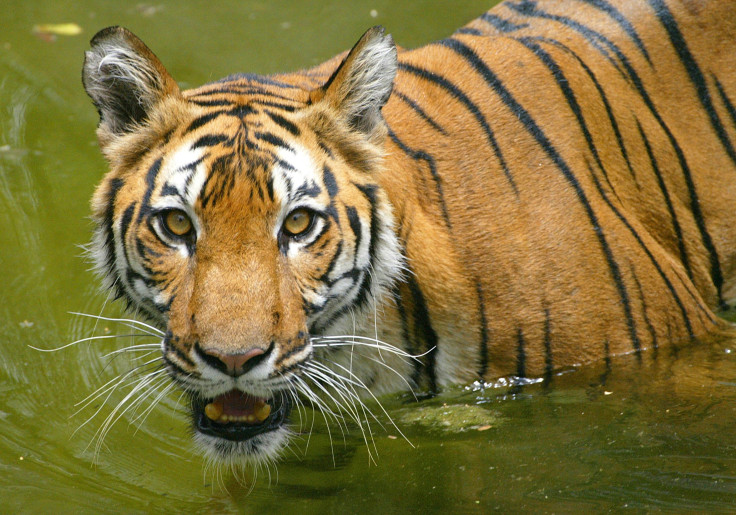 A wealthy Chinese tycoon sentenced to 13 years in prison for illegally buying and eating three tigers in 2013 had his sentence upheld Tuesday. The man known only by his surname, Xu, held dinner parties to feast on the meat with friends.
The man is suspected of buying the tigers from smugglers who brought them into the country. Video footage showed Xu present as one of the three tigers was electrocuted to death and butchered for his purchase, according to The Tribune, a newspaper published in India.
He told authorities he bought the tigers for just under $71,000 each, which comes out roughly to $161 per pound if the tigers were of average size. Along with his jail sentence, he was fined around $250,000.
Authorities found the meat and bones of other endangered animals, including cobras and a giant gecko, in his home. Fourteen other individuals who Xu reportedly hired to deliver the tiger meat to his dinner party were sentenced for five to six-and-a-half years.
While tiger-eating is relatively rare, the gruesome and expensive practice has reportedly become trendy among a small group of China's super-elite who, like Xu, hold dinner parties serving tiger meat to show off their wealth, according to the Daily Beast. Their report claims that butchers are hired to slice up the tigers at the parties themselves. One butcher arrested for his part in the illegal practice had killed and sliced up around 10 tigers since 2007. All parts of the tiger are considered valuable in traditional Chinese medicine practices.
There are an estimated 3,200 tigers -- of all breeds -- left in the wild, according to the World Wildlife Fund. Many of those are located in India, Thailand and northeast China. About 97 percent of tigers died in the last century because of poaching, habitat loss and in retaliation for community deaths, according to the WWF.
© Copyright IBTimes 2023. All rights reserved.