Chinese Military Seeks Jungle Warfare Training From Brazil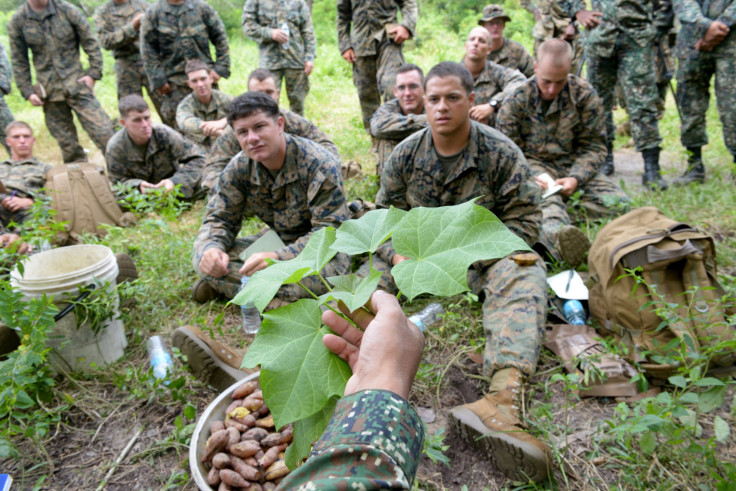 Chinese military officials have asked for assistance developing jungle warfare training capabilities from Brazil. Brazilian officials at the Centro de Instruçao de Guerra na Selva (CIGS), the nation's jungle warfare training center, revealed this week that China had formally requested help training its troops in jungle warfare.
Col. Alcimar Marques de Araújo, the commander of Centro de Instruçao de Guerra na Selva, previously told reporters in July that China canceled a recent plan to send a group of officers for training in Brazil in favor of bringing instructors from the training facility to develop a larger program in China. While it remains unknown why the country would expand military training for jungle warfare, China shares several jungle borders with neighbors.
"They have now asked us to provide a number of trainers and our jungle warfare training expertise to assist them in developing their own program in China," Marques de Araújo said, reported Defense News on Sunday.
Centro de Instruçao de Guerra na Selva has trained almost 6000 officers in its 50 years of operation, including nearly 500 foreign military officials in survival, foraging, navigation, fire and movement disciplines, jungle hygiene procedures, and assault tactics, according to Defense News. The Canadian Army recently made a similar agreement with the training facility to exchange Canadian and Brazilian officers for training, according to Military Technology Magazine.
China has disputes with the Philippines, Brunei, Vietnam, Malaysia and Taiwan in the South China Sea, which has sparked fears of an armed conflict in the region. Many of the countries in conflict with China have significant regions of jungle and rainforest.
China has increasingly militarized the South China Sea in recent years, creating man-made islands for military facilities that neighboring countries have claimed threaten their sovereignty. While the country has given assurances that it would stop developing islands to reinforce its claims on the region, United States Secretary of State John Kerry accused China Thursday of continuing to restrict navigation and overflight in disputed regions.
"Despite assurances that these freedoms would be respected, we have seen warnings issued and restrictions attempted in recent months," Kerry said, according to Reuters.
© Copyright IBTimes 2022. All rights reserved.
FOLLOW MORE IBT NEWS ON THE BELOW CHANNELS