Beijing South China Sea Military Expansion: World's Largest Aircraft Carrier Dock Helps China Expand Naval Ambitions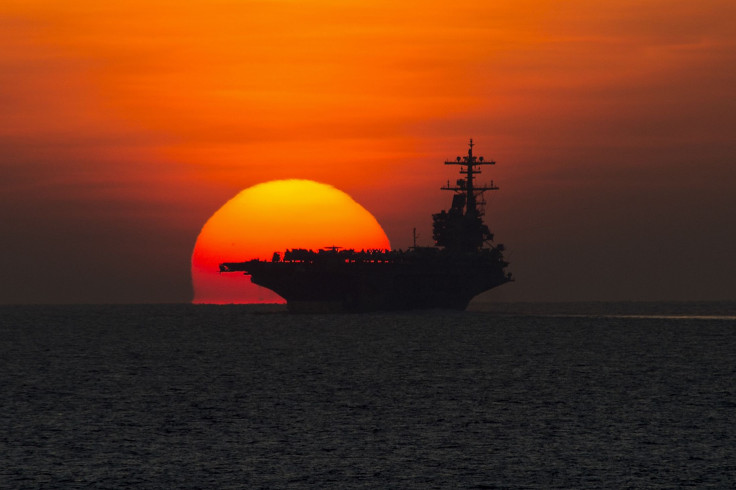 China has reportedly built the world's largest aircraft carrier dock at its naval base in the South China Sea. The 700 meter-long dock is able to accommodate ships on both sides, allowing it to service two aircraft carriers or other large ships at the same time.
"The onshore support facilities include docking ports for the aircraft carriers, airports, training facilities and so on," said Yang Yujun, a spokesperson for China's Defense Ministry, during a press conference Friday. China's state-run media has reported that the dock was built in 2014 and that "the base incorporates a pier that can dock large ships on both sides." Aircraft carrier docks used by the United States and Japan are between 400 and 430 meters long.
China's lone aircraft carrier, the Liaoning, was docked briefly in the South China Sea in September 2013. The South China Sea naval base includes space for China's nuclear submarine base, making the Sanya complex the largest naval base in all of Asia.
China has not shied away from expressing its naval ambitions. Beijing confirmed last week that it was building an aircraft carrier that may be nuclear-powered. "The priority missions of building the aircraft carrier and nuclear submarines have been carried out smoothly and with outstanding achievements," a government document noted.
The U.S. government has closely watched Beijing's military expansion. "China also continues to pursue an indigenous aircraft carrier program and could build multiple aircraft carriers over the next 15 years," concluded a recent U.S. Department of Defense assessment of Chinese military power.
China claims most of the South China Sea, but the Philippines, Brunei, Malaysia, Taiwan and Vietnam have overlapping claims.
The Liaoning aircraft carrier is a Soviet-era ship purchased from Ukraine in 1998. It is equipped with multiple warheads, CNN reported.
© Copyright IBTimes 2023. All rights reserved.