Chinese Mines Rebuked for Zambian Violations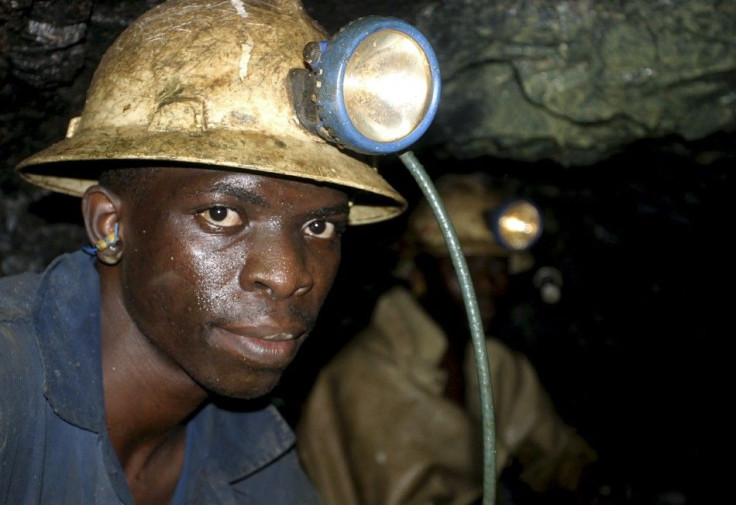 Abuse of Zambian workers is widespread in mines owned by Chinese companies, according to a new report from Human Rights Watch.
Four Chinese-run mines routinely violate Zambian and international labor standards, forcing some miners to work 12 to 18 hour shifts in unsafe conditions, the report states.
Human Rights Watched interviewed 170 people in Zambia's mining industry between November 2010 and July 2011, finding that mining companies habitually provide inadequate and suppress union activity.
Sometimes when you find yourself in a dangerous position, they tell you to go ahead with the work, an underground miner at Non-Ferrous China Africa told Human Rights Watch. They just consider production, not safety. If someone dies, he can be replaced tomorrow. And if you report the problem, you'll lose your job.
Mining is Zambia's largest industry (although agriculture employs more workers). Nearly 70 percent of Zambia's exports are copper and cobalt, about 12 percent of which is sent to China, which is currently the third-largest importer of Zambian products (South Africa and Switzerland are first and second). Zambia is the only country in African where there are banks dealing in Chinese currency.
China has been in Zambia since 1997, when the country privatized the mining industry, but the two countries' relationship flourished under former-President Rupiah Banda, who was defeated in a close election in September. In 2007, Banda signed an investment deal with China to create an economic partnership zone, which he promised would create new jobs for Zambians.
Zambia's new president, Michael Sata, was an outspoken critic of the deal and has politically distanced himself from China in the past.
When you give the Chinese a project without specifications, don't blame the Chinese, Sata told reporters this week. Blame yourself.
After Sata was voted into power, thousands of workers at three Chinese-owned mines went on strike, hoping that the production halt would encourage the new government to quickly make progressive changes to the industry.
Two weeks into the strike, Zambia's largest Chinese mine fired 1,000 miners, only hiring them back under government pressure
China's significant investment in Zambia's copper mining industry can benefit both Chinese and Zambians, Daniel Bekele, Africa director at Human Rights Watch, stated. But the miners in Chinese-run companies have been subject to abusive health, safety, and labor conditions and longtime government indifference.
Currently, a hiring freeze has left 15 of 28 Mines Safety Department inspector positions open, so the Zambian government does not have the resources to properly evaluate every mine. Human Rights Watch suggests that getting state police involved in cracking down against labor violations, as well as increasing the fines and penalties issued by the Mines Safety Department.
Simply demanding that Chinese companies improve their practices is insufficient if not accompanied by more effective regulation of the mines, Human Rights Watch said.
Opening better channels for dialogue between mining unions and the Chinese companies will also be necessary moving forward.
In the past few years, China has begun an aggressive economic push into Africa. Along with Zambia, China has ventures in iron-producing Gabon, and has significant oil deals in Angola and Sudan, which sells about two-thirds of its petroleum to China. In fact, there are few African countries where China hasn't made at least a small investment.
Despite the miners' complaints, Human Rights Watch said that most repeatedly expressed gratitude to the Chinese investors for their jobs and the enormous investment being made.
© Copyright IBTimes 2023. All rights reserved.