Chinese New Year Fireworks Sales Down, In Line With Greater Economic Slow Down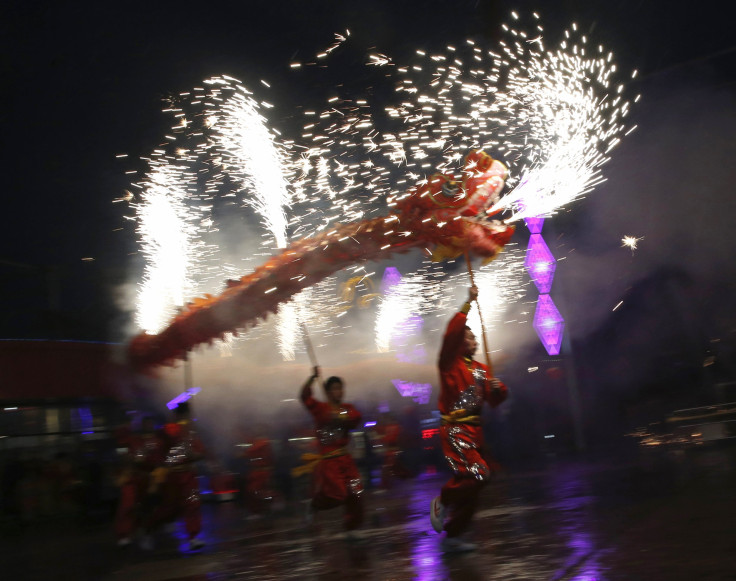 Chinese New Year will be a little quieter this year. While it's common practice to ring in the Lunar New Year with a bang -- literally, with firecrackers and fireworks shows -- new data on dwindling fireworks sales indicate a more subdued kickoff for the Year of the Sheep.
The 15-day holiday period, celebrated from Feb. 19 through March 5, is normally the busiest time of the year for fireworks companies in China, but this year they're facing comparatively bleak sales amid a nationwide effort to cut the country's air pollution. Though fireworks are a centuries-old Chinese New Year tradition -- some believe the light and noise ward off and cleanse homes of evil spirits -- the dazzling displays of pyrotechnics have been blamed for adding to the country's growing pollution problems.
To help alleviate air pollution, Beijing cut fireworks usage this year by nearly 40 percent, stocking up with only 315,000 cases of fireworks, which is 200,000 cases fewer than last year, according to state-run China Central Television.
The government also halved the time period when fireworks can legally be sold and purchased in the capital city, from 20 days last year to just 11 this year. Retail licenses to fireworks sellers were also cut by 20 percent, leaving just 942 licensed outlets.
The crackdown on firecrackers is being felt nationwide, however. The Ministry of Public Security said a total of 138 cities have introduced bans on fireworks displays, while an additional 536 cities have set limitations.
While many critics aren't convinced that reducing fireworks is an effective way of curbing pollution, air-quality experts say the restrictions will help. "The fireworks will generate a huge amount of pollution in a short time, increasing the density of sulfur dioxide and PM2.5, the major airborne pollutants," Li Yunting, head of air quality at the Beijing Environmental Monitoring Center, told the government news portal China.org.cn.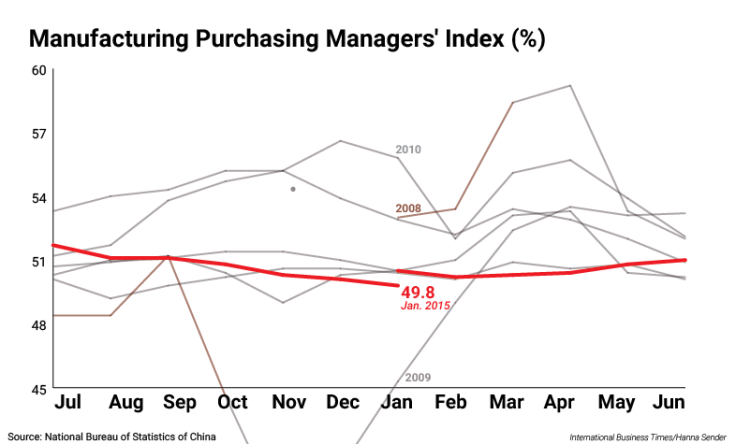 However, the dip in fireworks sales may be attributable to more than just new restrictions, it's also reflective of a greater downward manufacturing trend in the country. An expected spike during the run-up to the Chinese holiday that never materialized shows that factory production is down as a result of a national economic slowdown. According to China's National Bureau of Statistics, factory output data from January showed that manufacturing activity had dropped to its lowest point since 2012. According to the Journal of Commerce, the manufacturing industry's purchasing managers' index, an economic indicator that describes the health of a country's manufacturing industry, dropped to 49.8 in January, where the 50-point mark separates growth from contraction.
© Copyright IBTimes 2023. All rights reserved.