Chinese Now Second-Largest Group Of Foreigners Buying Homes In America, Boosting Real Estate Prices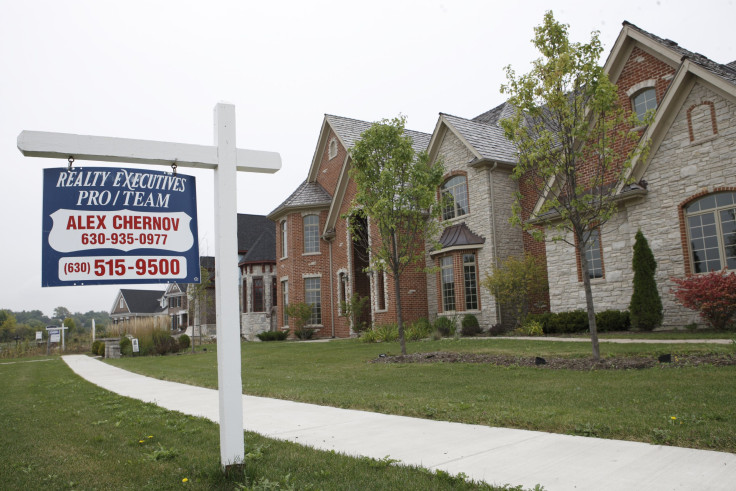 The Chinese are now the second-largest foreign investors in U.S. housing after Canadians, spending $9 billion from March 2011 to March 2012 -- 11 percent of the total amount foreigners spent buying homes in America during that period, according to xkb.com.cn.
In recent years, real estate prices have been climbing much too fast in China, and the government has repeatedly instituted policies to restrict real estate investment to cool off the housing market. As a result, Chinese real estate investors are looking abroad for better investment opportunities, the U.S. included. Areas popular with Chinese people, including the greater Los Angeles area, New York and San Francisco have seen an increased real estate demand from Chinese citizens.
"The American real estate market began to rebound last year, and housing prices, especially in areas popular with the Chinese have been on the rise. Some houses even doubled or tripled in value," Fu Yi, a Chinese real estate agent working in Los Angeles said. "I work until 9 every night, going with clients to see houses. Some call me in the middle of the night. I get even busier on weekends and holidays."
But the Chinese are not buying just as investments. San Marino is one of the most in-demand towns because it is in a great school district, and what is considered by Chinese to be a wealthy area: Houses start at $2 million. Most Chinese who buy here are not investing, but residing here. In Southern California, this is usually the trend among Chinese homeowners: Houses under $500,000 are bought as investments and rented out, but houses priced over $1 million are usually bought for themselves to live in.
"For investment purposes, it's best to buy houses below $300,000," Fu said. "Any more expensive, the yield rate would be low. Buyers don't need to consider school districts or whether the house is in a good area, they just need to know American housing prices are on the rise."
With so many Chinese buying homes in southern California, banks, developers and agents are all taking care to cater to Chinese clients. While many Chinese purchase houses with cash, a few banks are now offering mortgages to Chinese citizens. Developers take into consideration that Chinese families will usually have grandparents living with them, and make sure there is a bedroom on the first floors of two-story homes so the elderly do not have to climb stairs. Some houses feature a Chinese kitchen as well as a Western-style kitchen.
Chinese homeowners usually concentrate in areas closer to Chinese communities. "40 percent of new Chinese immigrants in southern California choose to live in Greater Los Angeles, particularly in San Gabriel valley," experienced real estate agent Su Jiamin said. "The housing prices there are definitely climbing fast."
Chinese buyers do have to get used to the high homeowner taxes and other costs associated with owning a home in America. For example, a $500,000 house in the greater New York area would cost around $15,000 in taxes each year. A condo in Beijing with the same price tag has almost no such costs. Human capital is also more costly in the U.S.; just maintaining the grass of a house would cost $100 each month. There is also a series of mandatory insurance and property management fees totaling thousands of dollars each year, which Chinese homeowners must learn to factor into their decision to buy a home in the U.S.
© Copyright IBTimes 2023. All rights reserved.
FOLLOW MORE IBT NEWS ON THE BELOW CHANNELS