US Housing Market Up: 139,000 More Homes Built In February 2013 Than In February 2012, A 24.3% Jump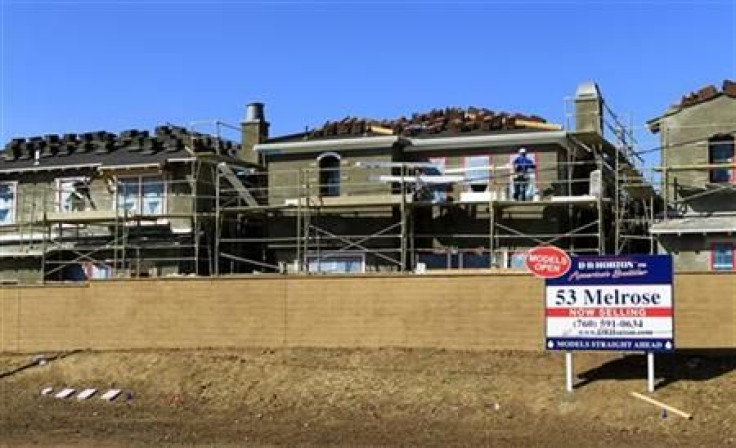 The U.S. housing and real estate markets are showing sure signs of recovery as new construction estimates jumped 33.8 percent over last year's levels, the U.S. Commerce Department announced Tuesday.
Home builders broke ground on 917,000 homes in February, a 27.7 percent hike above the previous year's 718,000 starts. A total 711,000 new homes were completed in February 2013, 24.3 percent more than were completed a year prior.
Analysts surveyed by Bloomberg expected slightly weaker numbers.
Homeowners were issued 946,000 new permits in February, a 4.6 percent higher rate than they were issued in January.
© Copyright IBTimes 2023. All rights reserved.