Chinese Snooker Vows Crackdown After Match-fixing Scandal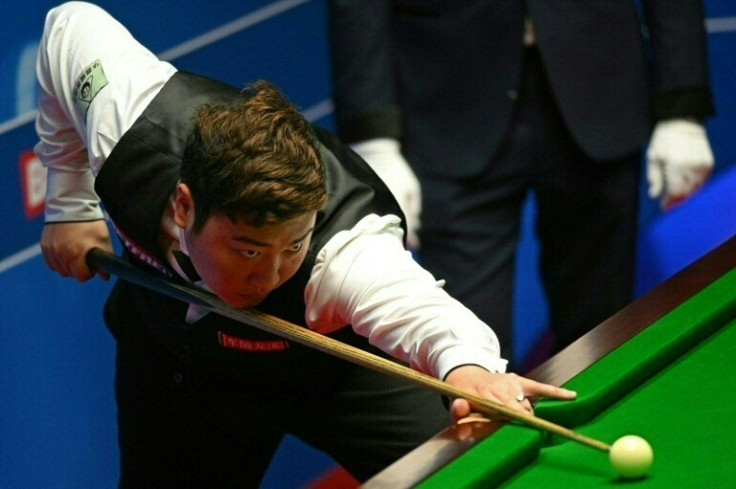 Chinese snooker vowed Wednesday to crack down on betting and launch an education drive after 10 players from the country were banned from the sport, two for life.
Snooker is reeling from its biggest match-fixing scandal and China is at the heart of it, with Liang Wenbo and Li Hang banned for life on Tuesday.
The World Professional Billiards and Snooker Association (WPBSA) also issued shorter bans to eight other Chinese players, among them the 2021 Masters champion Yan Bingtao.
The allegations included manipulating games, approaching players to cheat, betting on snooker and fixing matches.
In a statement, the Chinese Billiards and Snooker Association (CBSA) said it will "hold cautionary education across the whole industry and launch a series of measures to carry out anti-betting and anti-counterfeiting to the end".
Numerous professional Chinese players have based themselves in Britain to further their careers and the CBSA said it would "increase management of professional players in the UK, strengthen cooperation with international organisations and jointly prevent similar incidents from happening again".
The scandal represents a major setback for Chinese snooker, which has been producing a growing number of high-calibre players in recent years.
Among the other players caught up in the affair is former UK Championship winner Zhao Xintong, who will serve a 20-month suspension.
The world number 11 had his punishment reduced from two-and-a-half years after his early admission and guilty plea.
Zhao issued an apology on social media, saying that he "never had the intention or acted to manipulate the game".
"I naively thought that I was just responding to a request by a good friend," the 26-year-old Zhao, who admitted to betting on matches, wrote.
"I paid a heavy price for my stupid behaviour."
The players received harsh condemnation on Chinese social media, with news of the bans rising to the second position of trending topics on the Twitter-like Weibo.
"Liang Wenbo has single-handedly ruined the future of Chinese snooker," one disgruntled Weibo user commented.
Mark Dreyer, founder of the China Sports Insider website, told AFP that the punishments represent a "massive black eye" for Chinese snooker.
Cracking down on match-fixing "is good for the sport moving forward", said Dreyer. "But it's not a good look to have so many Chinese players involved."
"China now needs one player still active to start winning competitions to put the sport in a more positive light," he added.
World snooker will return to the lucrative China market this year for the first time since Covid.
It will stage three tournaments, including one in Wuhan.
© Copyright AFP 2023. All rights reserved.