Chinese, South Korean Officials To Meet In Beijing Over North Korean Nuclear, Missile Activities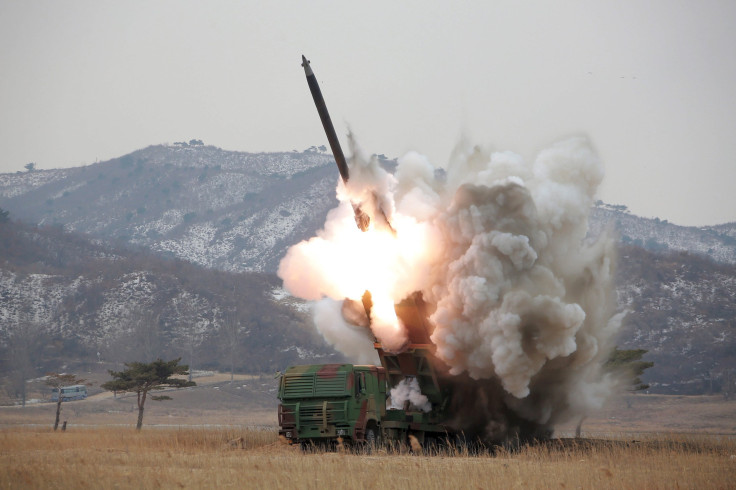 Chinese and South Korean officials are set to meet Friday — the first time since the United Nations Security Council imposed sanctions on North Korea earlier this month — to discuss their response to Pyongyang's missile and nuclear activities. The planned meeting comes hours after Seoul said its reclusive neighbor fired a ballistic missile into the Sea of Japan early Friday.
Kim Hong-kyun, South Korea's special representative for Korean Peninsula peace and security affairs will meet his Chinese counterpart Wu Dawei in Beijing to hold talks on ways to implement the new U.N. sanctions against Pyongyang, Yonhap News Agency reported, citing the South Korean foreign ministry. The ministry added that it expected the meeting to help close coordination among South Korea, China and the U.S. over the North Korean nuclear issue, Yonhap reported.
Beijing is widely seen as North Korea's diplomatic and economic protector. Although China criticized Pyongyang's recent nuclear test, experts fear Beijing may not go too far against North Korea. China may be concerned about an influx of refugees from North Korea across its own border and to South Korea if the Kim Jong Un-led government was toppled.
China has maintained that it would enforce the U.N. sanctions on the North, but also called for resuming talks with Pyongyang to resolve the nuclear issue. The world's second-largest economy had also expressed strong opposition to the possible deployment of the Terminal High Altitude Area Defense (THAAD) by the U.S. in South Korea, citing security threats to the region.
The Korean Peninsula has been marred with tensions as the North has threatened to carry out additional nuclear tests and ballistic rocket launches in defiance of sanctions. Pyongyang conducted a fourth nuclear test in January and launched a long-range rocket in February.
© Copyright IBTimes 2023. All rights reserved.