Chinese Tourists Flocking To Japan, Despite Historic Enmity And Territorial Disputes Over East China Sea Islands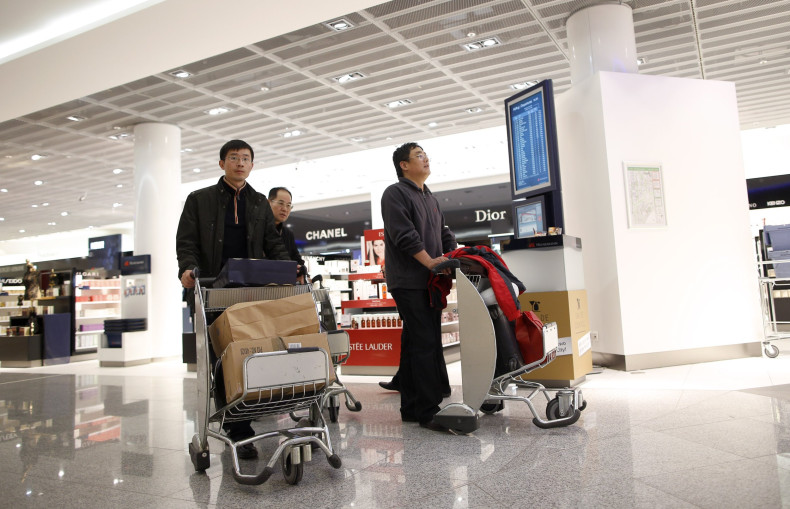 Relations between China and Japan continue to be icy as the Asian neighbors and rivals spar over the disputed island territory known to the Chinese as the Diaoyu Islands, and to the Japanese as the Senkaku. Despite this and other conflicts, the Chinese have only increased their interest in traveling to Japan, as new data show Japan is now one of the most popular destinations for Chinese tourists.
According to the Wall Street Journal, citing a survey conducted by Travelzoo's China operation, Japan jumped to first place, tying the U.S., with 29 percent of mainland Chinese picking both countries as their preferred destination. According to Bloomberg, the number of Chinese visitors to Japan almost doubled – up by 96 percent – in just one year. While Japan long has been a favored travel destination for people from Hong Kong and Taiwan, the spike in interest from the mainland is relatively new.
Last year, in the same survey, Japan ranked as the 10th favorite destination for Chinese tourists, garnering the attention of only 18 percent of travelers. But the weakened Japanese yen has made Japan an ideal spot for mainland Chinese shoppers, many of whom have a taste for luxury and an ever-expanding pool of disposable income – some Chinese were seen picking up Louis Vuitton bags and expensive cookware in Tokyo boutiques. According to Vivian Hong, the president of Travelzoo's China operation, Travelzoo Lv You Zu, Chinese travelers have become more sophisticated, with a greater appreciation of history, food and culture, which Japan offers in abundance.
Shirley Xu, the CEO of a tech design firm called Osterhout Communications & Design Co., told the Wall Street Journal that these are just a few of the reasons she has decided to spend her Lunar New Year holiday in Japan. "Border disputes aside, the country has a good combination of culture and nature," the Shanghai resident said. In addition, relaxed visa restrictions in 2012 also facilitated travel to Japan for Chinese tourists, Hong added.
Shared economic goals may also play a role in a much larger issue – diplomatic relations between Beijing and Tokyo and the prevention of a military conflict.
Perhaps the biggest reason the two Asian superpowers may never go to war is the inextricable economic links between them. Echoing Thomas Friedman's "Golden Arches Theory of Conflict Prevention" -- where he claimed that no two countries that both had McDonald's (NYSE:MCD) restaurants (which implies a strong, stable middle class and economic development) had fought a war since each had established the fast-food chain -- the deep political and economic ties between China and Japan would likely never allow a war to break out.
Despite some hostile provocations and chest-thumping from both countries, and the fact that, yes, Friedman's theory was not perfect -- with a few instances, like NATO's bombing of Serbia in 1999, and the 2006 Israel-Lebanon war -- the idea that two economically advanced nations would be too smart to lock horns probably will hold true for the East China Sea.
Though the Golden Arches theory may have been partly debunked, respect to China and Japan, two countries that also boast luxurious Louis Vuitton flagships, would probably have less reason to engage in a destructive war.