The 10 Destinations Chinese Tourists Are Most Interested In Right Now
According to a new survey released by daodao.com, TripAdvisor's highly customized Chinese brand, it's not Sydney, Los Angeles or Tokyo that stands to gain the most from the Chinese travel boom, but rather a surprising collection of destinations in Southeast Asia.
Mainland tourists have long been a top priority for tourism boards in Hong Kong and Macau, but Lily Cheng, managing director of TripAdvisor China, said a growing number of regional and global destinations had succeeded in capturing a fair share of this burgeoning market.
"While Hong Kong and Macau continue to draw tens of millions of mainland tourists a year given their unique roles as duty-free shopping havens supported by easy transport links, family-friendly attractions and onward air routes to other international destinations, we are definitely seeing a shift in the market," Cheng noted.
Half of the 10 fastest growing destinations for Chinese tourists on TripAdvisor China's new survey lie in the tropical nations to China's south, while just two are located outside of Asia: New York and Paris. "Mainland travelers have started to look further afield into destinations like Thailand, Taiwan, South Korea and beyond," Chen explained.
Both Phuket and Bangkok saw interest on daodao.com rise more than 250 percent this year, while Taiwan was up 350 percent, and the South Korean island of Jeju rose a staggering 570 percent, likely due to its inclusion on the itinerary of China's "first luxury cruise."
Daodao.com compared searches between July-August 2012 and July-August 2013 to come up with its results, and it reported an overall 250 percent increase in visitors to its site over the same period. Cheng said this showed that Chinese were using the Internet more than ever to explore previously unheard of destinations.
"This new generation of Chinese outbound travelers is making their own decisions about where to go, where to stay and what to do by doing their own research online, going beyond the old stereotype of big buses of group tourists," she noted. "These travelers are savvy, sophisticated and do make an effort to understand and respect the local culture by doing a lot of online research before their trip."
Mainland China exceeded the U.S. and Germany to become the world's largest source market for outbound tourism by expenditure last year, and Chinese are expected to spend a whopping $117.6 billion in 2013. Moreover, China Tourism Academy expects the Chinese outbound market to reach 94 million trips this year, up 15 percent from 2012.
Scroll through the slideshow above for a roundup of the 10 destinations with the fastest growth in the Chinese market, according to the number-crunchers at TripAdvisor China, or scroll down below for a complete look at the top 20 destinations overall.
No. 1 Hong Kong, China
No. 2 Phuket, Thailand
No. 3 Taiwan
No. 4 Bangkok, Thailand
No. 5 Paris, France
No. 6 Dubai, UAE
No. 7 Macau, China
No. 8 Seoul, South Korea
No. 9 Singapore
No. 10 Bali, Indonesia
No. 11 Rome, Italy
No. 12 Chiang Mai, Thailand
No. 13 New York, United States
No. 14 London, United Kingdom
No. 15 Jeju Island, South Korea
No. 16 Boracay, Philippines
No. 17 Kyoto, Japan
No. 18 Kota Kinabalu, Malaysia
No. 19 Hanoi, Vietnam
No. 20 Kuala Lumpur, Malaysia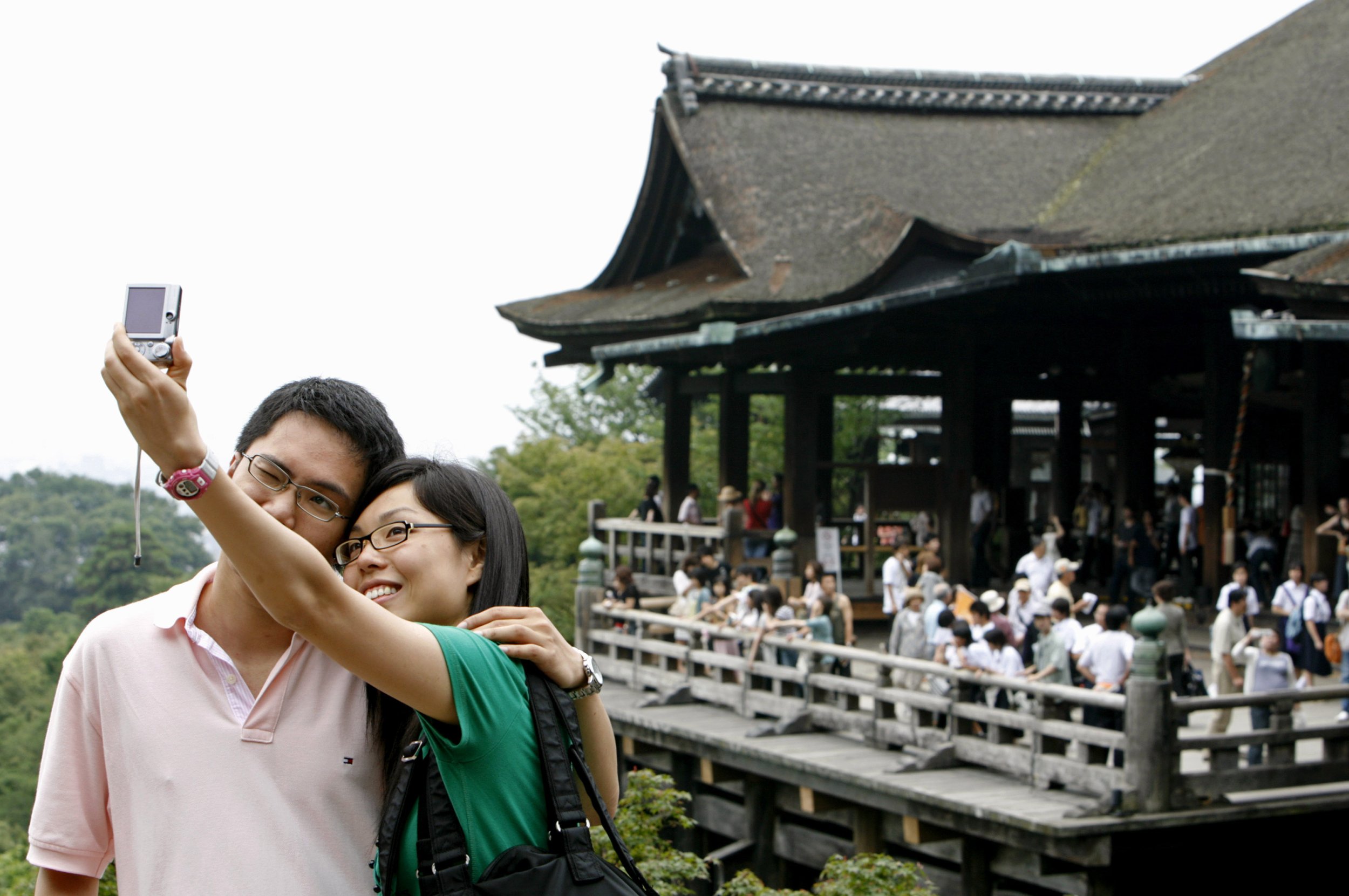 © Copyright IBTimes 2023. All rights reserved.
FOLLOW MORE IBT NEWS ON THE BELOW CHANNELS