Is Chipotle Management To Blame For Latest Norovirus Outbreak?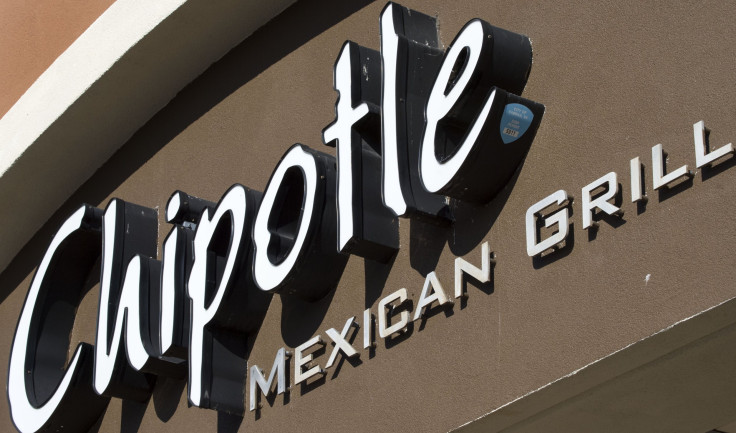 This article was originally published on the Motley Fool.
Chipotle Mexican Grill, Inc. (NYSE:CMG) may be living its nightmare all over again. Shares of the burrito chain were down as much as 7.6% on news that a Chipotle location in Virginia had shut down in what appears to be a norovirus outbreak.
According to Business Insider, which first broke the news, at least 13 customers fell ill at a Sterling, Va. location after eating there on Friday or Saturday. Chipotle closed the restaurant on Monday once they learned of the illnesses.
• Motley Fool Issues Rare Triple-Buy Alert
The news is especially concerning as the burrito chain is still struggling to repair its image after a series of foodborne illness outbreaks in 2015 that included salmonella, norovirus, and most importantly, E. coli.
Unlike E. coli, norovirus is not a food supply issue so other Chipotle restaurants are not affected. It's a highly contagious disease that may have been contracted through a Chipotle employee who had it. The company has yet to issue a statement on the matter. However, Chipotle's Executive Director for Food Safety Jim Marsden told Business Insider, "We are working with health authorities to understand what the cause may be and to resolve the situation as quickly as possible."
What's next?
Reports of another foodborne illness outbreak are about the worst thing that could happen for the company. After sales and the share price plummeted at the end of 2015 on the E. coli crisis, the company spent much of last year implementing new food safety protocols and hiring experts to direct the new program. In an apology letter following the E. coli outbreak, Chipotle Founder and CEO Steve Ells said the company would bring foodborne illness risk to near zero.
However, Chipotle may be repeating the same mistakes during the last round of outbreaks as the company has failed to get out in front of media coverage by making its own statement, and is instead allowing fear about an outbreak to run amok.
While Chipotle was tweeting its usual blithe promotional messages this afternoon like this:
• This Stock Could Be Like Buying Amazon in 1997
Customers were responding like this:
Chipotle is addressing specific media outlets. Spokesman Chris Arnold told Reuters that the company planned to reopen today after closing voluntarily yesterday to sanitize the restaurant.
But Chipotle should apologize for the incident, explain to customers what's happening, and assure them that no other stores are affected. Right now, management simply looks like it hoped no one would find out. It's terrible crisis management. One analyst even called for Steve Ells to be fired as a result of the incident and the response. If the stock continues to decline, that call is likely to gain support.
The long-term effect
The stock is down about 5%, demonstrating that the market is concerned about the norovirus incident, but it's not as bad as it could have been, considering the E. coli outbreak wiped out nearly 50% from the stock. Ultimately, the long-term effect will depend on the customer response. It's too soon at this point to say if the news will result in any meaningful exodus from the brand, but it doesn't look good, especially at a time when enthusiasm for the brand was building again on news reports about queso and other new menu items that could soon hit restaurants.
As an investor, my biggest concern isn't the norovirus outbreak itself, but the failure to address it. The original E. coli outbreak only affected about 50 people, but it tanked Chipotle's sales because the company was slow to address it and blamed the media and CDC reporting methods. It's attitude was often aloof rather than apologetic.
• 7 of 8 People Are Clueless About This Trillion-Dollar Market
Perception is a key factor here, and Chipotle still seems not to have learned its lesson, that it needs to maintain its image even if it doesn't consider the norovirus incident to be serious. Hopefully, the company will come out with a full and detailed explanation of the outbreak in the coming days. That's the least its customers and investors deserve.
Jeremy Bowman owns shares of Chipotle Mexican Grill. The Motley Fool owns shares of and recommends Chipotle Mexican Grill. The Motley Fool has a disclosure policy.
FOR FREE to continue reading
✔️ Unlock the full content of International Business Times UK for free
offer available for a limited time only
✔️ Easily manage your Newsletters subscriptions and save your favourite articles
✔️ No payment method required
Already have an account?
Log in