Chipotle Mexican Grill Q1 Results: Analysts Expect First Quarterly Loss On Record In Wake Of Food Safety Crisis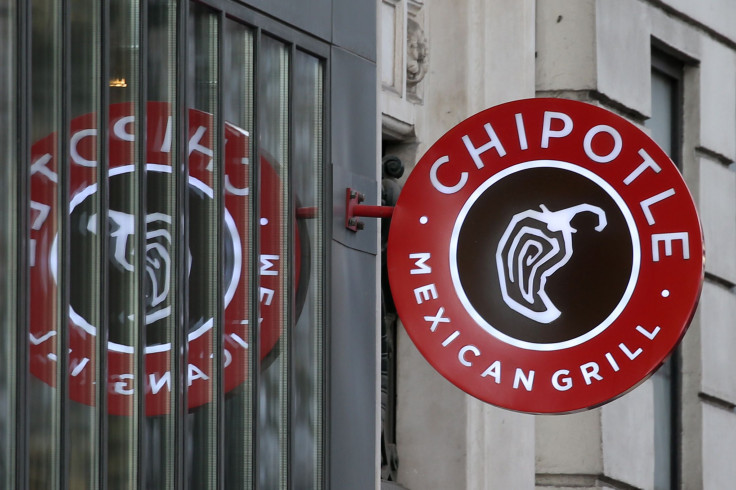 It was not that long ago that Chipotle Mexican Grill was the darling of the freshness-focused fast casual dining experience. But since last summer, Chipotle's reputation has been hammered by a series of food-borne illnesses that has chased away customers.
Now, instead of focusing on growth, the Denver-based Tex-Mex restaurant chain has its sights largely set on one thing: luring people back to its burrito bowls and soft corn tacos.
Chipotle was hit with six outbreaks of E. coli, norovirus and salmonella in several states in the last six months of 2015. The causes of the outbreaks are unknown, but they spurred the company to change the way some of its food is prepared and to give employees at its roughly 2,000 outlets additional food-safety training.
The company will offer the latest update on this progress when it reports its first-quarter earnings report and conference call after markets close in New York on Tuesday.
Analysts aren't expecting much good news on the financial front.
The company is expected to report its first quarterly loss since its highly popular 2006 IPO and will almost certainly see its third consecutive quarterly declines in sales for the first time as a publicly traded company. Quarterly revenue is also expected to be at its lowest level since the end of 2013.
Chipotle's food-safety crisis resurfaced early last month when four employees in a suburban Boston outlet fell ill from an undisclosed food-borne illness. No customers were affected, but the timing couldn't have been worse for a company working fast and hard to repair its reputation.
"We continue to forecast that Chipotle's same-store sales for 2016 as a whole will be down by double digits," Nomura restaurant analysts Mark Kalinowski and Ryan Kidd said in a March research note. "All the free burrito giveaways in the world likely wouldn't change the chances of that."
Nomura forecasts a crushing 29 percent drop in first-quarter same-store sales compared with the first quarter of 2015. Though the sales could improve moving forward, it could be winter in America before Chipotle returns to growth — assuming it doesn't encounter more food-safety problems.
Chipotle will report its first-quarter results on Tuesday after markets close in New York. Analysts polled by Thomson Reuters expect the company to report a loss of 86 cents per share, down from a gain of $3.88 per share in the same period last year. Revenue is expected to drop for a third consecutive quarter, to $868.5 million, from $1.09 billion in the first three months of last year.
Chipotle (NYSE:CMG) is trading around $442 per share, a price that's fallen nearly 8 percent since the start of the year. The stock price has fallen more than 35 percent over the past 12 months after it began a slide in the first half of October after four food-borne illness outbreaks occurred from July to August. Three more outbreaks occurred in the fourth quarter of last year.
© Copyright IBTimes 2023. All rights reserved.