'Chocolate King' Petro Poroshenko Far Ahead In Ukraine Presidential Poll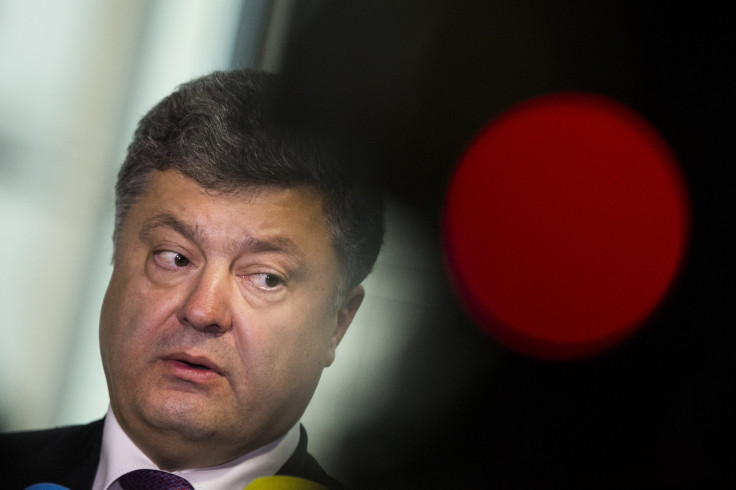 KIEV (Reuters) -- Confectionery tycoon Petro Poroshenko is likely to win Ukraine's May 25 presidential election in the first round of voting, an opinion poll indicated Thursday.
Poroshenko, who supported the pro-European uprising that ousted Kremlin-backed president Viktor Yanukovych in February, would get support from 54.7 percent of voters - an absolute majority, according to the survey.
Kiev's interim authorities hope the election of a new president will bring political stability after five months of upheaval including Russia's annexation of Crimea and pro-Russian separatist rebellions in the east.
The leading candidate, known as the "chocolate king" because of his string of confectionery retail outlets, has vowed to make restoring law and order a priority if he wins.
The 49-year-old magnate was a foreign minister and economy minister in previous administrations, including under Yanukovych.
The poll by the Kiev International Institute of Sociology showed Poroshenko well ahead of the second-placed candidate, former Prime Minister Yulia Tymoshenko, who scored 9.6 percent.
Tymoshenko, 53, who was jailed for abuse-of-office under Yanukovych and was freed when he fled power, had lost ground from the 14 percent she scored a month ago.
The findings of the new poll of 2,022 people, taken from April 29-May 11, meant that Tymoshenko, whose party effectively leads the interim coalition government, was just less than 3 percentage points ahead of banker Serhiy Tigipko, who had 6.7 percent.
In Russia, meanwhile, President Vladimir Putin, his popularity driven up by the crisis in Ukraine, is firmly on course to win a new term in 2018 if he decides to run, an independent polling agency said Thursday.
A survey by the Levada research group found 81 percent of respondents would be ready to vote for Putin if a presidential election took place now, up from 77 percent in April and 68 percent in January.
Putin's public support has been rising since the start of the Ukraine crisis, during which Russia has annexed the Crimea region, the president has fiercely criticized the pro-Western leadership in Kiev and relations with the West have worsened.
"His determination appeals to the majority of the electorate," Alexei Grazhdankin, deputy head of Levada, said in a statement. "It is unlikely that by 2018 a politician will emerge who can compete with Putin for the presidential seat."
Putin's approval rating, a separate monthly index published by Levada, exceeded 70 percent for most of his first two terms from 2000 to 2008, when Russia benefited from an oil-fueled economic boom. At times it rose above 80 percent.
Putin won a six-year third term as president in March 2012 with almost 64 percent of the votes, despite street protests against him in the preceding months.
Opinion polls show the former KGB spy remains Russia's most popular politician. He has not ruled out seeking a six-year fourth term in 2018.
The crisis in Ukraine has developed into the worst standoff between Russia and the West since the end of the Cold War, prompting Washington and Brussels to impose sanctions on some Russian individuals and companies
petro
© Copyright IBTimes 2023. All rights reserved.