Cholesterol Drug: FDA Rejects Merck's New Combination Pill For Now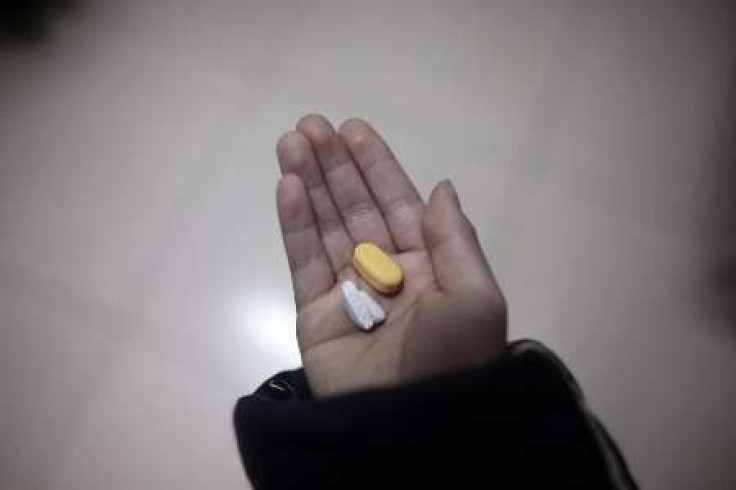 The Food and Drug Administration rejected an experimental combination cholesterol drug produced by Merck & Co Monday. The Associated Press reports the FDA needs to additional information about the effects of the drug from Merck in order to proceed.
Merck's new combination cholesterol drug would combine Lipitor, the top-selling drug in the world, with the company's recently developed cholesterol drug Zetia. After sales of Merck's current combination pill, Vytorin, have dwindled, the company has sought to develop a new cholesterol-fighting pill.
The experimental drug, known as MK-0653C, hopes to fight heart disease in two different ways, by combining Lipitor and Zetia.
Also known as atorvastatin, Lipitor has been proven to significantly reduce the risk of heart attacks and strokes by reducing the amount of cholesterol produced naturally by the liver. However, Zetia attacks heart disease differently, by reducing the amount of cholesterol absorbed by the intestines from the food a consumer eats.
Together, Merck hopes the two drugs will be a powerful combination to fight plaque build-up and the health risks associated with high cholesterol.
Sales of Vyotrin, Merck's current cholesterol combination pill, have dwindled since 2008. Combining Zetia (ezetimibe) and Zocor (simvastatin), the drug became the focus of a congressional probe in 2008. In the probe, Merck was forced to release results from a study the company had conducted in the hopes of proving the benefits of using Vytorin. Instead, the study indicated that Vyotrin was no better at reducing cholesterol and plaque buildup in the major arteries in the neck than Zocor on its own.
The results have heavily affected Vytorin sales for Merck. Zocor has been available as cheap generic since 2006, according to the AP, and many Patients have ceased purchasing the more expensive Vyotrin in favor of Zocor on its own. Additionally, a generic version of Pfizer Inc.'s popular and successful cholesterol fighting drug Lipitor came on the market at the end of November.
With a number of alternatives to the pricey Vytorin, consumers have been opting for alternative generics. Merck seeks to recapture the cholesterol combination pill market with its new experimental drug, pending the FDA investigation. Zetia will be protected by a U.S. patent until 2017, the AP reports. Zetia combined with Lipitor could be a strong and patented combination that could boost sales for Merck if approved by the FDA in the future.
Merck told the AP that the company will work with the FDA to determine the next steps necessary to address the FDA's concerns. The company claims new data expected later this year will help put the FDA's concerns at rest.
FOLLOW MORE IBT NEWS ON THE BELOW CHANNELS