Chris Christie Says Common Core Is 'Simply Not Working,' Proposes Developing Local Education Standards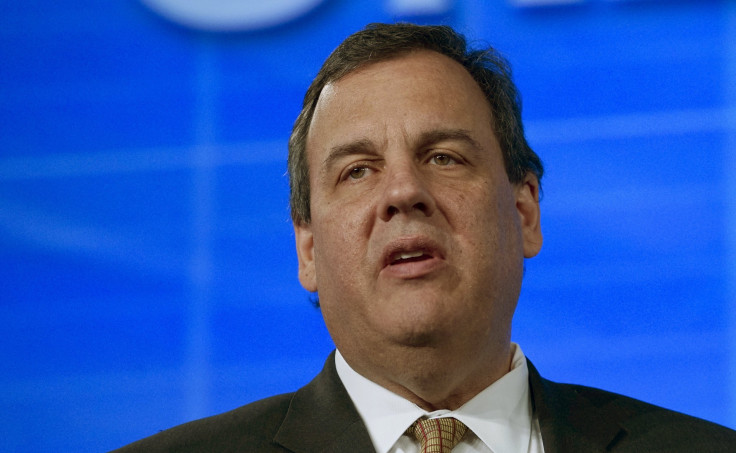 New Jersey Gov. Chris Christie officially withdrew his support for Common Core on Thursday. In a speech at Burlington County College, Christie said the national education standards were "simply not working" and proposed developing a new set of state benchmarks, NJ.com reported.
"It's now been five years since Common Core was adopted," he said. "It has brought only confusion and frustration to our parents. And has brought distance between our teachers and the communities where they work. Instead of solving problems in our classrooms, it is creating new ones."
Common Core and the annual exams linked to it are sure to be major issues in the upcoming general election and Christie is expected to eventually jump into the White House race. The rollout has been rocky in the 43 states that have adopted it -- New Jersey included. Thousands of parents opted their students out of the standardized tests, and students who did take them often experienced technical problems.
Christie initially backed the guidelines, which mandate certain skills for students in each grade level, when the New Jersey State Board of Education adopted them in 2010, Politico reported. But Christie has wavered in recent years as critics have taken aim at what they see as an attempt to force teaching diverse kids a one-size-fits-all curriculum.
Last July, he signed an executive order creating a commission to study the volume, frequency and impact of standardized tests tied to the academic standards, NorthJersey.com reported. In a February 2015 speech in Iowa, he told reporters he had "grave concerns" about Common Core. Much of the Republican conservative base strongly opposes the program.
While Christie still supports testing, he said Thursday he wanted to form a local organization to put together new benchmarks to replace Common Core. "I have heard far too many people -- teachers and parents from across the state -- that the Common Core standards were not developed by New Jersey educators and parents," Christie said. "As a result, the buy-in from both communities has not been what we need for maximum achievements. I agree. It is time to have standards that are even higher and come directly from our communities."
The New Jersey Education Association issued a statement calling Christie's comments "illogical." President Wendell Steinhauer said that it didn't make sense for the state to keep administering Common Core-based tests if the governor realized the standards were faulty. "It is unfair to students and teachers alike to test children based on standards that the governor says are 'simply not working,' " Steinhauer added.
© Copyright IBTimes 2023. All rights reserved.